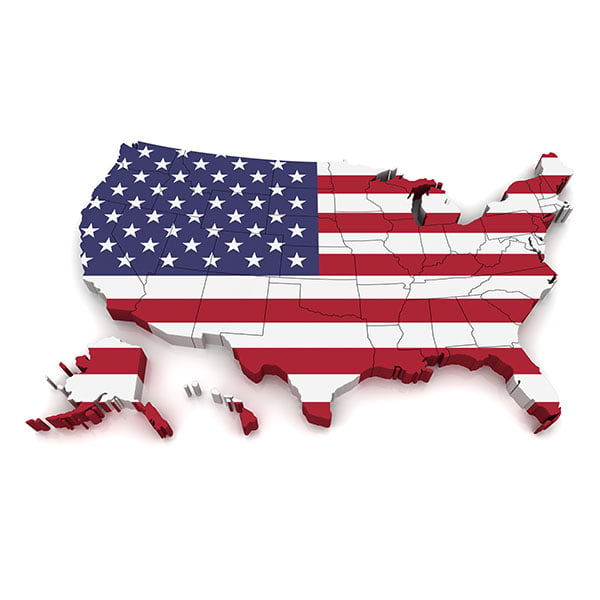 US Drug Test Centers
Nationwide Immediate Service
Both employers and individuals often find situations where they need to order a drug and alcohol test for immediate service or ongoing service for themselves or their employees. US Drug Test Centers is a nationwide company with over 20,000 locations ready to serve you, no matter where you are! Just one phone call to (XXX) XXX-XXXX can arrange immediate drug or alcohol testing. Call today for service and get your drug testing completed.
Our drug and alcohol testing services are provided for individuals needing drug testing for probation, court-ordered testing, self-testing, drug testing of teenagers and more. For employers and staffing agencies, our drug testing centers can arrange for an immediate drug test for your applicant or employee anywhere in the country. Call (XXX) XXX-XXXX for immediate service.
Drug and Alcohol Testing Is Serious Business For Your Business
Drug testing has long been one of the most dreaded parts of gaining and maintaining employment. It has not been uncommon for testing to entail lengthy car rides and packed waiting rooms with long lines — and that's just on the employee's end. For the employer, there's an entirely different set of matters to address: What about the drug-free workplace policy? How do we truthfully select employees for random testing? How do we verify test results? How can I find drug testing near me that's reputable and reliable?
US Drug Test Centers aims to answer these questions and more.
We've revolutionized the drug testing industry by making testing more accessible than ever, in addition to guiding businesses through every necessary step to ensure they are prepared for all issues testing-related.
First, let's start with geography. You know what they say: "Location, location, location."
Choose From Thousands of Collection Sites Around the Nation
Nothing beats convenience, so US Drug Test Centers has over 20,000 collection sites across the United States. You will hardly ever go further than a few short miles without finding one of our drug and alcohol test locations. Ordering your alcohol and drug test online is equally simple. Drug and alcohol tests can be ordered here on our website 24 hours a day, seven days a week. You can also call our customer service line at 866-566-0261 to order a test.
You're probably wondering how we're able to accomplish this.
Our State of the Art Software
Technology is the future, and we leverage it to be available very widely across the country. Our drug testing software system serves as a web-based platform completely accessible to the employer to manage every aspect of drug testing within their workplace — no hardware or software installation necessary.
When you use this software, you'll have at your hands many features, including:
Electronic ordering for drug tests anywhere in the United States.
Electronic receipts of your results from the laboratories.
Access to the review and verification of test results from your medical review officer.
Management of random testing.
Automated email delivery of results.
Integration with all major SAMHSA certified laboratories.
Unlimited users.
Think of it this way: our software, in a sense, makes us the Uber of drug testing. Similar to how Uber can connect you to thousands of drivers, US Drug Test Centers has tens of thousands of collection sites that we can order your online drug test for — like local doctors' offices.
We're able to offer our software at no charge — it's free to the employer. Best yet, our technology is just one facet of how we work.
Guidance Through the Entire Drug Testing Process
Every employer knows there's so much more to drug testing aside from ordering it and waiting for the results. The many steps before and after demand attention.
Crafting Your Workplace Drug Policy
A drug-free workplace policy is a necessary part of your employee handbook, as it outlines the rules a company follows. This should include things like:
Who the drug-free workplace policy applies to.
What drugs you will be testing for and why.
Your procedures for testing.
What counts as a refusal to submit to a drug test.
What happens when someone refuses to submit.
What happens in the event the test comes back positive.
If and how an employee is reimbursed for pay lost while taking a test that comes back negative.
What counts as reasonable suspicion drug testing.
What happens in the event an employee shows up to work possibly under the influence of drugs or alcohol.
This is not something to take lightly. Your policy can make or break your ability to control what happens in your place of business when it comes to drug and alcohol use amongst your employees. US Drug Test Centers will guide you through all the ins and outs of your policy, so you — and your staff — will be adequately protected and in compliance with the law.
Selecting Employees for Random Drug Testing
If conducting random drug testing, an employer must take great care in knowing with certainty they are truly selecting employees at random. This can be harder than it sounds, simply due to inherent human bias. Should an employee find a way to even suggest the selection wasn't 100% random, an employer could have a serious problem on their hands.
The best solution is to have a third party randomly select employees for testing for you. This is yet another service US Drug Test Centers can provide. Supply us with a list of your pool of employees, and we'll handle the rest.
Customizing Drug Panels
There is no one-size-fits-all approach when it comes to which specific drug tests a company will want to conduct. Don't see the drug test panel you want on our website? We can address your wants and needs by coming up with a customized plan reflecting only the substances you want to be able to test for.
DOT Compliant Drug & Alcohol Testing Programs
If you are a DOT-regulated company and need to have a DOT-compliant drug and alcohol program in place, US Drug Test Centers are the professionals in establishing and servicing DOT-compliant testing programs for the transportation industry. We strictly adhere to DOT compliance standards in all of our testing, which means when you use US Drug Test Centers, you can rest assured that your program will pass a DOT audit anytime.
We Provide DOT-Compliant Testing Services to the Following Industries
US Drug Test Centers are here to provide DOT-compliant drug and alcohol tests and drug-free workplace programs to DOT-regulated industries such as:
Verifying Test Results
Similar to how US Drug Test Centers can act as a third party in randomly selecting employees, we have our own third party to review and verify all test results for added security and reliability. Our medical review officer (MRO) is a doctor who signs off on all results before they're finalized.
DER Training
A designated employer representative (DER) is someone on your team who helps you navigate through drug-related matters in the workplace, like how to determine when you have reasonable suspicion for performing drug testing. This helps in relieving some of the pressure from the employer and means maintaining a drug-free workplace is more of a collaborative effort. We will train your DER, so your business is equipped to handle these serious matters internally and with higher accuracy.
Our goal is to address common concerns employers have when it comes to managing and maintaining a drug-free workplace, and we're committed to zeroing in on your specific needs. By creating a plan that works for you, giving you full access to our management software, and providing a more fool-proof method to conducting and handling workplace drug testing, we can help you foster a safe and healthy work environment.
If you're an employer and you need help with any drug testing matters, contact US Drug Test Centers today.
Employer Drug Testing Programs (Non-DOT)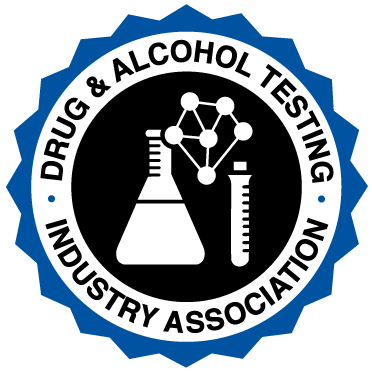 One of the most important decisions a non-DOT regulated business can make, is to implement a comprehensive drug testing and drug-free workplace program and policy for their business. With the proper drug and alcohol testing program in place, as an employer, you are protected from liability situations through the drug testing program. Employee drug testing is legal in all States, but the programs must follow Federal and State laws in order to be compliant. We know the different laws in every state, and will put together a program and policy for your business that conforms to all federal and state laws that apply.
Implementing a Drug-Free Workplace Program

US Drug test Centers is your complete solution to implementing and maintaining drug-free workplace programs for small and large companies anywhere in the United States. All of our drug-free workplace programs have been carefully designed to be in compliance with Federal and State laws and to help reduce an employer's exposure to liability due to a drug or alcohol-related incident.
The Drug-Free Workplace Program we have developed consists of five main components:
Employee education

Employee assistance program
Immediate Individual Drug Testing Available
All US Drug Testing Center locations are able to provide immediate drug and alcohol testing for individuals, when the situation requires immediate testing with expedited results. Immediate testing means that the testing itself is done same-day, or immediately, with the results usually reported back the next business day. This immediate drug and alcohol testing is available for situations such as: probation, legal cases, court ordered testing, divorce, custody and other testing where the results are needed immediately.
US Drug Test Centers are conveniently located in almost every city in the United States, and scheduling your immediate drug test is as simple as one phone call to (XXX) XXX-XXXX. Having your immediate drug or alcohol test done is always quick and easy, and the results are ALWAYS confidential and secure. Drug test results are usually available the next business day after testing and are sent by your choice of e-mail, fax, or US Mail.
Need a drug test now? Contact US Drug Test Center by phone (XXX) XXX-XXXX or e-mail to email@address.com.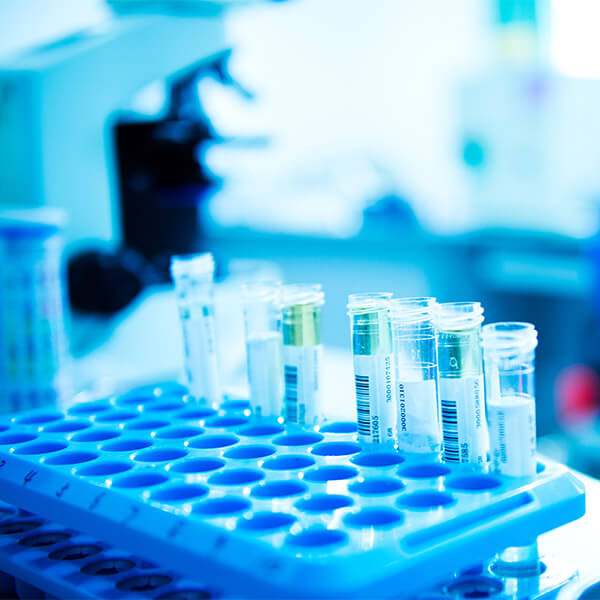 We Provide Immediate Testing For All Major Drugs
Our Drug Testing Centers are here to provide you with the highest-quality testing for all major drugs, as well as any other drug or drugs you may have a requirement to be tested for.
Testing for Opiates
US Drug Test Centers offer drug panel testing for all Opiates when needed. Our drug testing centers can also provide testing for expanded opiates as well.
We test for:
Oxycodone
Hydromorphone
Hydrocodone
OxyContin
Vicodin
Percocet
All drug testing is ALWAYS 100% CONFIDENTIAL.
---
We Provide Immediate Alcohol Testing
US Drug Test Centers can provide immediate alcohol testing with quick results through our EtG/EtS testing.
---
EtG is only present when alcohol is consumed
EtG is not found in non-drinkers
No possibility of false positives
Compliance with court ordered programs
Monitoring in alcohol treatment programs
Other Types of Immediate Testing We Can Provide You
---
Along with Opiate and EtG testing, we can also provide the following types of testing when needed.
Contact US Drug Test Centers For All Your Testing and Drug-Free Workplace Policy Needs
Many people who are looking for drug testing often ask "How can I find drug testing places near me?". With over 20,000 collection sites across the United States, US Drug Test Centers can provide drug and alcohol tests often within miles of most peoples' location. Our drug and alcohol tests can be ordered online 24 hours a day or by calling our (XXX) XXX-XXXX customer service line. We offer very competitive drug and alcohol test pricing. With the ability to order drug and alcohol testing online 24/7, our clients can order drug and alcohol testing even on nights and weekends.
US Drug Test Centers is also a part of the Drug and Alcohol Testing Industry Association (DATIA) and stays up to date with all drug testing related rules and regulations. If you have any questions about state specific laws regarding drug and alcohol testing, please contact our office and one of our team members will be glad to help you.
Drug and alcohol testing really is serious business for you and your business. We are here to help you with any or all of your immediate testing solutions for drug and alcohol testing, DOT compliant testing and programs, and drug-free workplace program needs, as well as establishing an ongoing drug testing and drug-free workplace program for your business. Call (XXX) XXX-XXXX or e-mail email@address.com.
Child Supervision
Plan ahead; Children must be supervised while at our centers. Children may not join you inside the collection area during a drug screen procedure