USCG Drug & Alcohol Testing Consortium

Jonathan Baktari, MD / CEO of US Drug Test Centers
Let's talk more about a USCG drug consortium.
Employers regulated by the United States Coast Guard (USCG) are required under Homeland Security regulations to maintain a drug and alcohol testing program. Formerly under the Department of Transportation (DOT), the Coast Guard employers followed DOT 49 CFR Part 40. They still do follow these DOT regulations under a memorandum of agreement between the Department of Homeland Security and the Department of Transportation.
Those applying for a Captains license or other merchant mariner credential need initial USCG drug testing and a periodic USCG drug test every two years. You will also need the USCG captains license drug test. Only a DOT 5 Panel (SAMHSA 5 Panel, formerly NIDA 5), testing for marijuana, cocaine, opiates, phencyclidine (PCP), and amphetamines will be accepted. If you've ever wondered, "Where can I find a merchant mariner drug test near me?" we can help!
The laboratory the specimen will be sent to must be accredited by the Substance Abuse and Mental Health Services Administration (SAMHSA), and the final drug test results must be signed by a Certified Medical Review Officer (MRO).
The purpose of the US Coast Guard drug test and drug and alcohol testing program regulations is to provide a means to deter the illegal use of controlled substances by merchant marine personnel and to promote a drug-free and safe work environment for the safe passage of embarked passengers and for carriage of cargo on U.S. waterways.
Enforcement of these regulations by the U.S. Coast Guard is necessary to ensure that marine employers have taken the necessary steps to have a safe and drug-free working environment by conducting testing when required and in the manner described in the regulations. The marine employer must develop a program that serves as a strong deterrent to the illegal use of controlled substances by covered crewmembers and that promotes a safe, drug-free workplace.
Regulations for Marine Employers
The regulations involved for marine employers and the merchant marine drug test are as follows:
46 CFR 16 - Coast Guard: Chemical Testing. This regulation includes the chemical testing requirements for marine employers. Some areas that are included are: test category procedures, when and who to test, and management of the test program
46 CFR 4.06 - Coast Guard: Mandatory Chemical Testing Following Serious Marine Incidents Involving Vessels in Commercial Service. This regulation will assist the marine employer in understanding the requirements for drug and alcohol testing following a Serious Marine Incident and the steps to take to achieve compliance
49 CFR 40 - Department of Transportation (DOT) - Procedures for Transportation Workplace Drug and Alcohol Testing Programs: The procedures for all DOT-regulated drug testing, includes technical regulations for collection and testing (how to test)
Failure, on the part of a marine employer, to implement or conduct chemical testing for dangerous drugs or for evidence of alcohol may result in a civil penalty of up to $5,500.00 per day for each violation. Each day of a continuing violation constitutes a separate violation. (46 United States Code, Section 2115)
Service Agents
All marine employers, when planning to start or do a drug test program, are, by necessity, required to do business with a service agent. A service agent is a business entity that will provide one or more drug testing service packages to aid employers with compliance. Two primary service agents are the SAMHSA accredited labs where the specimen are analyzed and the Medical Review Officers (MRO), who have to receive the drug test results from the lab, review the test results, conduct interviews as necessary, and report the drug test results to an authorized receiving individual.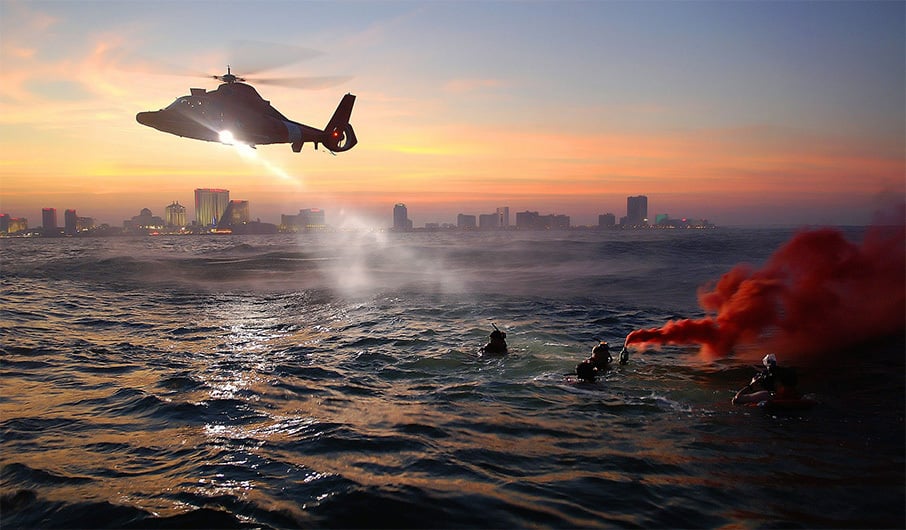 A collection site, considered to be a service agent, is where the specimens are collected. If an individual tests positive or has a drug test violation, they are required to see a Substance Abuse Professional (SAP) who is also a service agent. Another service agent who can provide many or most of the above service is a Consortia/Third Party Administrator (C/TPA).
Always select a company with experience to provide a professional drug and alcohol testing program. Hiring the local urgent clinic is not a good idea. US Drug Test Centers has experience and can provide a full-service program that keeps you in compliance with the regulations. A common misconception is that the Coast Guard approves service agents that provide services to the regulated marine employers. The Coast Guard does not approve service agents.
Compliance Guidelines
There are many aspects of your program for you to consider so that you are in compliance, these include:
Specimen collection facility
SAMHSA accredited laboratories
Medical Review Officers (MRO)
EAP Education Program
Substance Abuse Professional (SAP)
Management Information System (MIS)
A Consortium/Third Party Administrator (C/TPA) like US Drug Test Centers can help you put this all together. US Drug Test Centers will assist you if you have an audit with your drug and alcohol testing program. A nationwide C/TPA, US Drug Test Centers provides services in all areas of the United States.
Staying compliant with the regulations and complying with the USCG DOT drug test requires great record keeping. To avoid noncompliance and fines, the marine employer must have good records and a written drug and alcohol program. The marine employer's written drug and alcohol program must address the specific processes, methods, and resources the marine employer intends to use to comply with the provisions set forth in the regulations. The written program tells how the company will comply with the regulations.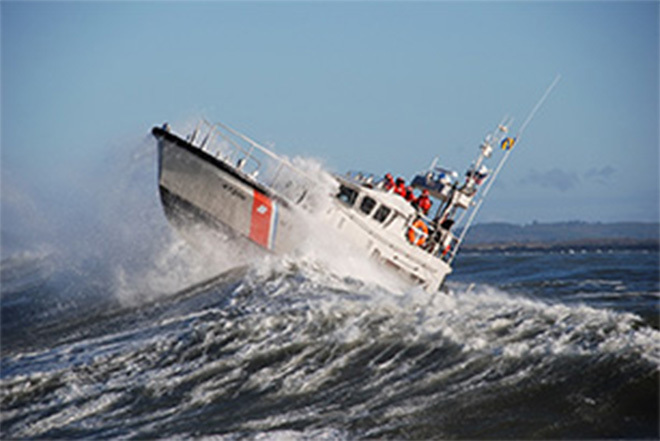 A marine employer's proof that they are complying with the regulations is in the form of paper records. In other words, a company has done all of the required testing, is now being audited by the Coast Guard, and needs to provide records showing compliance.
Preparing for an Audit
The Coast Guard drug testing program is serious business. Be prepared and follow the items below to be ready to successfully pass an audit of your program.
Hire a professional TPA – third-party administrator to help you with the program and manage the random drug testing program or consortium. The TPA will coordinate for you the required SAMHSA certified laboratory, collection site, medical review officer (MRO), and substance abuse professional (SAP) when needed
Have available your written policy and records of your USGC drug testing program
Conduct pre-employment testing and have records of negative results for all safety-sensitive positions, typically your crew members. Conduct verifications of drug test results from previous employers going back two years. Keep records of these verification requests and results
Conduct random drug testing as per the required annual percentage specified by USCG. Make sure all required personnel are in the testing pool and random testing is spread equally throughout the year. A scientifically valid method must be used for random selections
Drug and alcohol testing is required after a Serious Marine Incident. Drug and alcohol testing devices should be onboard vessels for SMI testing. Arrangements must be made for any post-casualty testing
Arrangements must be made for reasonable cause testing. A marine employer shall require any crewmember that is reasonably suspected of using a dangerous drug to be chemically tested for dangerous drugs. The decision to test must be based on reasonable belief that the individual has used a drug based on immediate observation of physical, behavioral, or performance indications of probable use. When available, observation should be made by two persons who are in supervisory positions. When the marine employer requires reasonable cause testing, the individual must be informed of that fact and directed to provide a urine specimen as soon as practicable. This fact shall be entered in the vessel's official log book if one is required
Make sure you have documented records of your compliance with the EAP requirements 46 CFR 16.401. The EAP requirements must include at least the following elements: display and distribution of informational material; display and distribution of a community service hot-line telephone number for crewmember assistance, and display and distribution of the employer's policy regarding drug and alcohol use in the workplace. An EAP training program must be conducted for the employer's crewmembers and supervisory personnel. The training program must include at least the following elements: the effects and consequences of drug and alcohol use on personal health, safety, and work environment; the manifestations and behavioral cues that may indicate drug and alcohol use and abuse; and documentation of training given to crewmembers and the employer's supervisory personnel. Supervisory personnel must receive at least 60 minutes of training
The professional TPA can assist you with the required filing each March of the drug and alcohol testing MIS report
Verification of random testing either as a stand-alone random pool or with a consortium
---
Coast Guard Drug Test – Form CG-719P
The Coast Guard form 719P is used to document your required Coast Guard drug test for all original, renewal, and the following raise of grade transactions (any officer endorsement or first qualified rating endorsement). The chemical test report must be dated within six (6) months of your application. A letter from your marine employer or chemical testing consortium group, on company letterhead, may be used in lieu of this form. This type of drug testing under Coast Guard regulations is called a Periodic Test and is classified as Other: Periodic on the Federal Drug Testing Custody and Control form.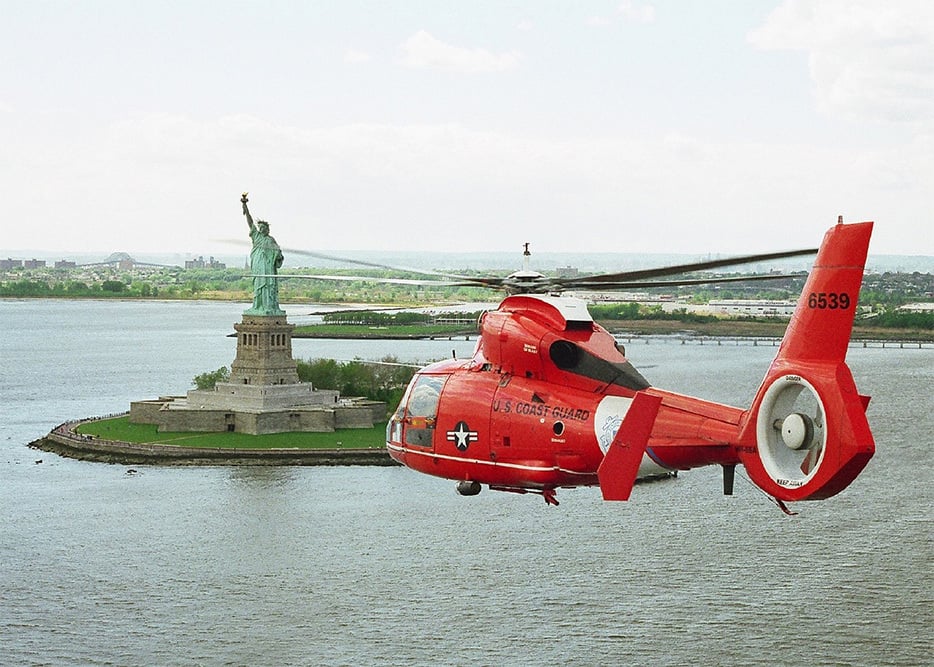 The required test using the CG-719P form is for people applying to the Merchant Marines and for those obtaining or renewing their Captain's License. Upon completion of your drug test, the Medical Review Officer will complete the CG-719P and it will be forwarded to you for submission to the Coast Guard.
When utilizing US Drug Test Centers, you will not need to bring a CG-719P form. Our service includes providing this form. Our MRO department will get it all completed for you. We will provide you with the correct drug test to comply with Coast Guard regulations. The test must be a DOT 5 Panel Drug Test with testing performed at a SAMHSA certified laboratory. As specified in DOT regulations 49 CFR Part 40 with the Cut Off levels listed in DOT regulations 49 CFR Part 40, the following substances will be tested for:
Marijuana metabolites
Cocaine metabolites
Phencyclidine
Opioids - codeine, heroin, morphine, oxycodone, oxymorphone, hydrocodone, and hydromorphone
Amphetamines - amphetamine, methamphetamine, MDMA, and MDA
The periodic drug testing form CG-719P is what documents your compliance with the Coast Guard drug testing requirements. At US Drug Test Centers, there is no hassle with the drug test. We provide the drug test location, certified results, and the completion of the drug testing form CG-719P.
The National Maritime Center reports that a drug test is required for all transactions EXCEPT increases of scope, duplicates, and International Endorsements (STCW). In order to meet drug testing requirements, you must choose and provide one of the below options.
Option One: Provide the results of an approved drug test
Option Two: Provide a letter attesting to participation in random drug testing programs
Option Three: Provide a letter attesting to pre-employment drug testing
Periodic tests are considered the responsibility of individual mariners and not the employer. They are done for various transactions that involve licenses including CORs, or MMDs. The Coast Guard regional center must receive the test results at the time of the transaction. A drug test is required for a captain's license renewal unless you are renewing sailing or assistance towing endorsements, duplicates, or STCW certificates. The specifications are the same as when you apply for a new captain's license.
In summary, Periodic tests must be conducted at the same time that physical exams are given and Coast Guard licenses are renewed. The US Drug Test Centers Coast Guard Consortium conducts all periodic tests at your local collection site. As long as you have been enrolled in a consortium random testing program for 60 days, you are exempt from a periodic test, and US Drug Test Centers will provide you a letter to provide to the Coast Guard upon license renewal.
Violation Enforcement
Violations of the regulations are serious business. The following enforcement actions may be taken for noncompliance with the Coast Guard chemical testing regulations:
Certificate of Inspection (COI) may be removed or not issued
Civil Penalty for first-time violators may be assessed of up to $5,500.00 per violation, per day
Suspension and Revocation (S & R) proceedings may be initiated against an individual's license, MMD, or COR
Captain of the Port (COTP) order may be issued (prohibiting the operation of the vessels involved until compliance is gained)
Letter of Warning
CG-835 (deficiency ticket) may be issued
Noncompliance can lead to serious consequences for your business. Take the proper steps now for compliance with the USCG required drug and alcohol testing program. Have you wondered, "Where is there a USCG drug test near me? Where can I find Coast Guard approved drug testing facilities near me?" Contact US Drug Test Centers for expert assistance to comply.