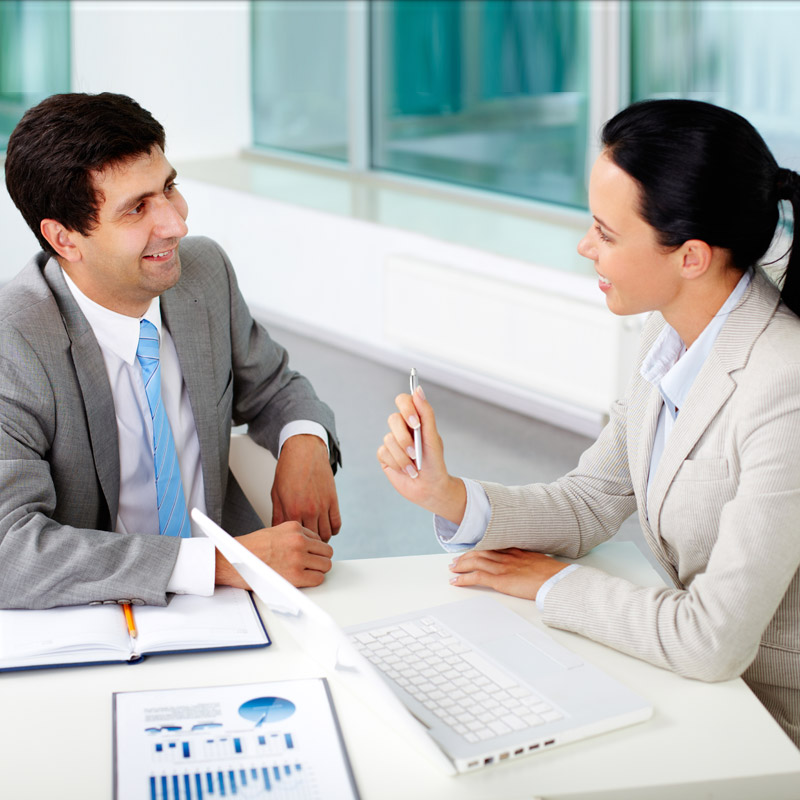 Types of Workplace Testing
US Drug Test Centers is a nationwide drug & alcohol testing company that provides complete workplace testing programs. Our company can review with your team what the best workplace program would be. We provide all workplace testing services such as instant urine drug testing, lab based urine drug testing, hair drug testing, alcohol testing, random drug & alcohol testing programs, drug-free workplace policy manuals, online drug test supervisor trainings and more!
If your company has never implemented a drug-free workplace program just give our office a call at 866-566-0261 to discuss which program would be best for you. If your company already has a program in place but want to make sure you are in compliance and discuss if there are better options for you, also give us a call!
Once you have started your drug-free workplace program with US Drug Test Centers you will receive access to our cloud based software that allows you to order a drug or alcohol test at one of our 20,000 locations nationwide, 24/7. Simply log into our system, enter in the employee's basic information, enter in the zip code where they are located, choose the closest drug testing location and submit the order. The employee will then receive an email with all of the information on where they need to go to take their test. Once their results are available, you will receive an email notification with the employee test result and the result is stored in our cloud based software forever!
Interested in signing up or learning more about our drug-free workplace programs? Call 866-566-0261
Instant & Urine Drug Testing
Employers in Nevada, Florida, Texas, Colorado, Georgia, Idaho, Maine, Nebraska, South Dakota and others are using instant drug testing or point of collection testing (POCT) for their pre-employment drug testing programs. Many employers use instant on site drug testing for random drug testing at company facilities.
Employer programs can be set up so that the employer representative can electronically order the instant drug test for a candidate located anywhere in the country and an e-mail order form is sent to the candidate. Express Results Online is an instant, online, urine drug testing solution from Quest Diagnostics specially designed for employers who need to make fast, informed business decisions based upon the results of their drug tests. LabCorp performs rapid tests at most of its specimen collection labs nationwide. LabCorp's rapid test process or RADAR program involves the collector running an initial screen on site at the point of collection.
If instant urine drug testing is not available in your area, we can set up your company with a urine lab based drug test with an MRO (Medical Review Officer) review. These tests can be scheduled electronically and negative results normally come back within 24-48 business hours.
Employer Benefits with Instant Drug Testing
---
Results within hours: for negative results
Increased worker productivity: reduces testing time getting employees back to work
Reduced employment costs: decrease absenteeism due to substance abuse
Shortened hiring cycle: eliminates 2-3 day delay in hiring prospective employees
Reduced drug testing program costs, ask for a discount when using an instant drug testing program
Hair Testing for Employers
Many employers are looking at hair drug testing for pre-employment and random drug testing programs. These employers are looking at hair drug testing for multiple advantages including:
Collecting the hair specimen is always observed
Longer detection window
Can be used to measure chronic drug use
Convenient shipping and storage
Noninvasive specimen collection
More difficult to adulterate than urine
Some of the larger trucking companies in the United States are conducting hair follicle drug testing in addition to the required DOT 5 panel urine drug test. Those companies are quoting studies that show urinalysis alone is often less effective in detecting substance abuse, with only a two-to three-day window of detection. Hair testing, in contrast, provides up to a 90 day window to detect substance abuse.
J.B. Hunt Transport's drug testing data found that out of more than 82,000 driver applicants who took a mandatory drug test, 3,845 people were undetected for drug use in their urine exam, but had drug-positive hair test results. Schneider National's pre-employment drug testing data from March 2008-June 2012, found 120 prospective drivers failed the urine test, while 1,400 applicants had drug-positive hair test results.
Flexibility in specimen options is a benefit to employers to effectively manage their drug testing and drug free workplace programs. There are situations where a hair drug test might be more appropriate. Employers should always check with legal counsel before making changes or implementing a drug free workplace policy.
The following States or Cities have prohibitions against employment hair testing:
Hawaii
Iowa
City of San Francisco
Alcohol Testing for Workplace Programs
DOT Regulated Companies – Alcohol testing is required for random testing, post-accident, reasonable suspicion, return to duty and reasonable suspicion. Saliva testing can be used for the initial alcohol screening but any results over .020% need to have a second confirmation test using an evidential breath alcohol testing device.
Breath Alcohol Testing – The U.S. Department of Transportation (DOT) mandates alcohol testing for safety sensitive positions within the transportation industry (trucks, buses, transit, rail, aviation, etc.). DOT regulations require alcohol testing based on reasonable suspicion, post-accident, return-to-duty and follow-up. DOT breath alcohol testing for pre-employment is optional. Compliance experts at US Drug Test Centers can explain the requirements for DOT employee alcohol testing which are defined in the DOT 49CFR Part 40. Many of our facilities maintain breath alcohol technicians (BAT's) to perform breath alcohol testing. Same day results are always available for breath alcohol testing. All positive results are reported to employers by phone immediately following testing. A breath-alcohol test is the most common test for finding out how much alcohol is currently in the blood.
Non-regulated employees may also utilize breath alcohol testing for their drug free workplace programs for alcohol testing. This is highly recommended as opposed to urine alcohol testing. When an employee is suspected of being under the influence of alcohol, a supervisor should take the employee in for the breath alcohol test. The employee should not be allow to drive. Typically companies will test for alcohol when there is reasonable suspicion or in a post-accident drug situation.
Blood Alcohol Testing – A blood test measures the actual amount of alcohol in the blood at the time of the test. Blood was the specimen type originally used to measure alcohol concentrations in the human body. Blood tests offer the ability to accurately test the same sample several times, if the sample is retained and maintained properly. The disadvantages with blood analysis is that the collection process requires trained medical personnel, the sample collection is invasive, the analysis requires precise procedures by trained lab technicians, the results are not immediately available and the overall process is very costly.
Urine Alcohol Testing - Alcohol is legal, so a policy violation occurs when a person is impaired at work. A urine alcohol test does not necessarily show current impairment. Because alcohol passes rapidly through the system, urine tests must be conducted very quickly after alcohol consumption in order to ensure any degree of accuracy. For this reason, urine tests are generally not helpful in detecting alcohol use as opposed to illicit and prescription drug use, which is more easily traced in urine. EtG alcohol testing is explained above, and not recommended for workplace alcohol testing.
Another huge concern in urine alcohol testing is with diabetics. Sugar is frequently present in the urine of diabetics and sometimes transiently present in non-diabetic urine. Most laboratories that conduct urine alcohol testing automatically test for and report the presence of sugar in the urine specimen. When that presence is reported to a Medical Review Officer (MRO), in the vast majority of cases the MRO overturns the result and reports a negative result because there is no way to definitely know the real source of alcohol in a urine specimen.
US Drug Test Centers does not recommend urine alcohol testing for workplace drug and alcohol testing programs.
---
EtG Warning for Workplace
EtG alcohol testing is not appropriate for routine workplace drug and alcohol drug testing programs. The following comments contained in the US SAMHSA's Center for Substance Abuse Treatment (CSAT) Advisory September 2006 should be noted:
"Currently, the use of an EtG test in determining abstinence lacks sufficient proven specificity for use as primary or sole evidence that an individual prohibited from drinking, in a criminal justice or a regulatory compliance context, has truly been drinking. Legal or disciplinary action based solely on a positive EtG, or other test discussed in this Advisory, is inappropriate and scientifically unsupportable at this time. These tests should currently be considered as potential valuable clinical tools, but their use in forensic settings is premature."
What Kinds Of Drugs Do We Test For?
US Drug Test Centers offers standard drug and alcohol testing panels and customized drug testing panels, available upon request.
Breath Alcohol Testing
EtG/EtS Alcohol Test
Blood Alcohol Test
5 Panel urine - Marijuana, Cocaine, Opiates, Amphetamine & Methamphetamine, Phencyclidine (PCP)
10 Panel urine - Marijuana, Cocaine, Opiates, Amphetamine & Methamphetamine, Phencyclidine (PCP), Benzodiazepines, Barbiturates, Methadone, Methaqualone and Propoxyphene
10 Panel urine with Expanded Opiates and OXY - Marijuana, Cocaine, Amphetamine & Methamphetamine, Phencyclidine (PCP), Benzodiazepines, Barbiturates, Methadone, Methaqualone, Propoxyphene, Opiates including codeine, morphine, 6-acetylmorphine (heroin specific metabolite), Hydrocodone, Hydromorphone, Oxycodone and Oxymorphone
Hair Test – 5 Panel
Hair Test – 5 Panel with expanded opiates
Other drugs typically added to the standard drug testing panels include:
Tramadol
Meperidine
Buprenorphine, Suboxone
Fentanyl
Ketamine
Child Supervision
Plan ahead; Children must be supervised while at our centers. Children may not join you inside the collection area during a drug screen procedure