Drug-Free Workplace Policy
A workplace should be a place where all employees can perform their duties with minimum risk. It's every employer's duty to ensure safe and healthy working conditions for all employees. Employers need to establish a drug and alcohol testing policy and program that will ensure all employees are not in any potential danger arising from injuries or accident due to alcohol and drug misuse.
Often, employers perform alcohol and drug tests such as:
Pre-employment testing
Reasonable suspicion drug testing
Random testing
Return-to-duty testing
Follow-up
Post-accident
Non-DOT State Legal Drug Testing Programs

Non-DOT Drug-Free Policy Consistent With a State Law Program
Many states have enacted laws that create a state drug-free workplace policy that is either voluntary or mandatory. The voluntary states typically offer an incentive for an employer following the voluntary law. The incentive is usually a discount on workers compensation insurance.
Other states have mandatory drug testing policy requirements if you will be conducting drug testing in that state.
Whether you are following a voluntary state law or a mandatory law, you must follow the specific state requirements for your drug-free workplace program and policy.
Non-DOT Drug-Free Policy — States With No Law Program
Some states have no laws or very few laws regarding drug testing. It's critically important in these states that your drug testing program have a policy document to help you navigate through a legally defensible drug testing program. Check your state laws to be sure you are compliant. Not complying with state laws for your drug-free workplace policy and drug testing program will create significant exposure to liability for your company.
The employer should work closely with employees to effectively create and manage awareness across the organization regarding the risks and responsibilities related to alcohol and drug misuse in the service. We can provide your company with resources for your employees to learn more about drug use and who to contact if they have a substance abuse problem. The overall aim is to ensure all individuals gain an awareness of drugs and alcohol as hazards in the workplace.

Benefits of a Comprehensive Drug-Free Workplace Program and Policy
A few of the more immediate benefits of drug testing and having a drug-free workplace program in place for your company are:
Safety
Employees in drug-free environments have greater confidence that their workplaces are safe — like the construction contractor whose personal safety depends on his fellow workers being alert and focused at all times.
Productivity
Employees in drug-free environments are reassured that their workplaces are productive, such as the high-tech worker who knows he won't miss an important deadline because he's covering for a colleague whose output lags due to drug abuse.
Security
Employees in drug-free workplaces appreciate that their employers' policies make them more secure. Consider the electronics store sales associate who doesn't worry that the cash register she shares will be short at the end of the day because a coworker steals to support a drug habit.
Well-Being
Employees in drug-free workplaces feel an enhanced sense of well-being, like the accountant who worked hard to achieve recovery and finds that his supportive work environment plays an important role in his continued sobriety and success.
Morale
Employees in drug-free workplaces are pleased to be part of a team that gets the job done and enjoy the benefits of higher morale. Picture the nurse who arrives for work each day with the knowledge that the level of patient care won't suffer due to a coworker's abuse of alcohol or other drugs.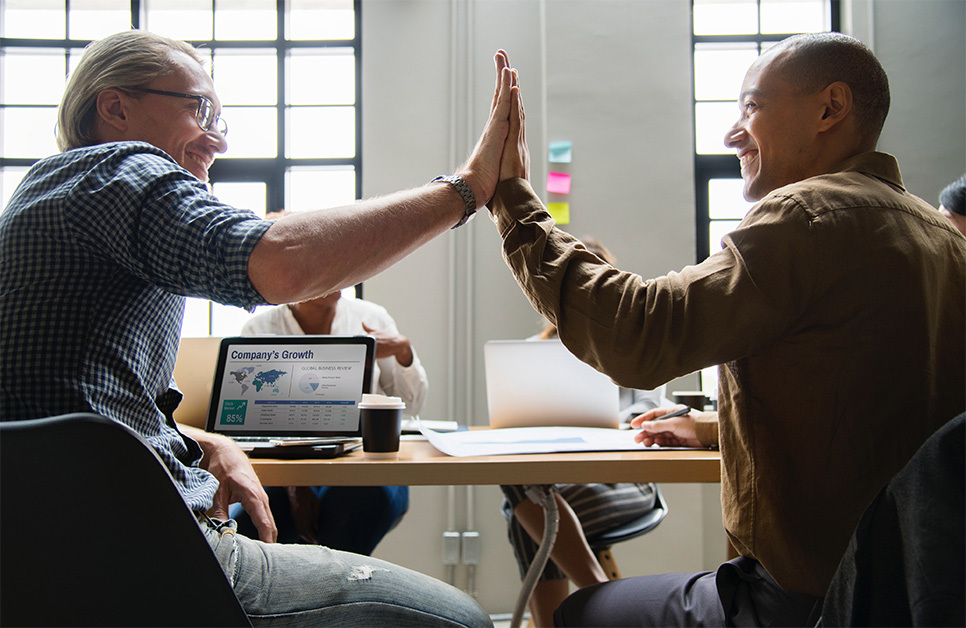 Health
Employees in drug-free environments take comfort in knowing that their workplace is health. Look at the restaurant server who knows his own health won't be compromised because he has to work a double shift to cover for a colleague who regularly calls in sick due to a hangover.
Drug testing and having a drug-free workplace program will also help you:
Avoid legal liability
Ensure employees are drug-free
Have more productive employees
Reduce absenteeism and turnover
Reduce employee theft
Reduce workplace violence
Reduce workplace accidents
Reduce workers compensation claims and costs
Written Workplace Policy/Compliance Manuals
When providing drug-free workplace policies for our clients, US Drug Test Centers goes above and beyond. For each policy, we create and build a complete compliance manual. This comprehensive binder will give you everything you need to manage a comprehensive drug-free workplace program.
For the non-DOT programs, the compliance manual includes comprehensive instructions, written custom policy, all forms needed, employee education materials, supervisor training materials, required forms, a copy of all up-to-date regulations, and if applicable, filing for State Discount on Workers Compensation Discount.
Alcohol and drug use among employees can be an expensive problem, with issues ranging from lost productivity, absenteeism, injuries, fatalities, theft, and low employee morale, to an increase in health care, legal liabilities, and workers' compensation costs. A written workplace policy needs to be developed in consultation with all levels of the company. An effective workplace policy is not generic; it needs to reflect the specific group(s) and requirements of the organization.
US Drug Test Centers believes that it's important to create a policy that works best for your company. We understand that each company has specific employee rules and regulations while still complying with state-specific laws.
Save Money: Two Big Reasons to Have a Written Drug Testing Policy
Unemployment Insurance Claims
If you terminate an employee due to a positive drug test, the employee is likely to file an unemployment claim. This will cost you money. However, with a comprehensive drug-free workplace program and a written policy that is compliant with state law, you can have the unemployment claim denied.
When an employee is fired for testing positive or refusing to take a drug test, or when an employee quits rather than taking a test, you will argue that the discharge was for misconduct or that the quit was without good cause, both of which are grounds for denial of unemployment benefits. The written drug testing policy will back you up with your argument.
Workers Compensation Claims
Drug use causes accidents and leads to workers comp claims, which can cost you a lot of money. The majority of states have what is called an intoxication defense, where if you have a comprehensive drug-free workplace policy and your employee tests positive after an accident, it's very possible the worker's comp claim can be denied. If the employer can prove you were intoxicated or that you were impaired at the time of the accident, then the employer has cause to deny your claim for workers' compensation benefits.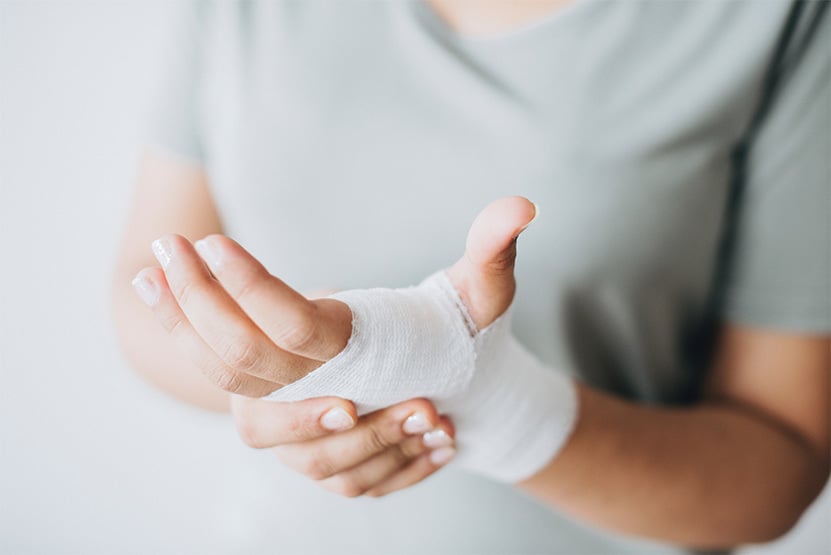 As an example, in Oklahoma, the law states, "The following shall not constitute a compensable injury under the Workers' Compensation Code: an injury which occurs when an employee's use of illegal drugs or chemicals or alcohol is the major cause of the injury or accident; the employee shall prove by a preponderance of the evidence that the use of drugs, chemicals or alcohol was not the major cause of the injury or accident."
DOT Policy Manuals and Programs
If your business operates within the Department of Transportation, there are very strict guidelines you will have to adhere to. Not only does the DOT have its own requirements, but you must also consider the laws and rules of the specific agency you are a part of.
US Drug Test Centers can make sure you're compliant with all laws and regulations. Click below to learn more.
Read More About DOT Drug-Free Workplace Policy
Contact US Drug Test Centers for All Your Drug Testing Needs
If you are a small business, you need to think about a comprehensive drug-free workplace program and policy. When it comes to workplace substance abuse, small businesses have big disadvantages. They are less likely to have programs in place to combat the problem, yet they are more likely to be the "employer of choice" for illicit drug users. Individuals who can't adhere to a drug-free workplace policy seek employment at firms that don't have one, and the cost of just one error caused by an impaired employee can devastate a small company.
There is a huge return on investment for an employer to have a comprehensive drug-free workplace. Not having one is like not having fire insurance. It's a disaster waiting to happen.
US Drug Test Centers is available for expert assistance for the creation of a drug-free workplace policy. Our compliance manuals put your entire program at your fingertips.
Want more information about drug testing and how US Drug Test Centers can help you? We are your national expert on drug testing programs. Give us a call to schedule your no-obligation, free consultation on drug testing and creating a drug-free workplace, and learn how to keep your business drug-free. We are here to help you with any and all of your drug testing, MRO services, drug testing software, TPA software, non-DOT drug and alcohol programs, and drug-free workplace program needs. Call (XXX) XXX-XXXX or e-mail email@address.com.
Contact Us Today!
Child Supervision
Plan ahead; Children must be supervised while at our centers. Children may not join you inside the collection area during a drug screen procedure