Date Rape Drug Test
Victims of date rape drugs often need drug testing. Time is of the essence. Call US Drug Test Centers immediately if you are in need of a date rape drug test.
Every six minutes in the U.S., a woman is raped. Date rape a type of rape that occurs after the individuals involved have agreed to social engagement. Rape is defined as vaginal, oral, or anal penetration using force or threat of force. It is an act of violence motivated by power and control. The assailant may be someone you have recently met, just met or someone you have been dating. In many cases, the assailant does not believe that what took place constitutes rape. Also, the majority of these rapes go unreported, as women are fearful that they will not be believed or will somehow be blamed.
Alcohol and drugs also play a significant role in acquaintance rape. Statistics show that upward of 75% of date rapes involve alcohol or other drugs. Excessive use of these substances leads to poor judgment and miscommunication. For some, alcohol consumption leads to increased aggression and a decrease in sensitivity to others.
Many victims of date rape will attest to this; while under the influence, many women were unable to accurately assess what was happening or when they did, realized it after it was too late. A man who has consumed too much alcohol or other drugs may find it difficult to interpret a woman's messages.
Despite the high number of alcohol- and drug-related date rapes, it is important to remember that date rape does occur without the use of drugs or alcohol.
Date rape drug are drugs that are sometimes used to assist a sexual assault. These drugs are powerful and dangerous. They can be slipped into your drink when you are not looking. The drugs often have no color, smell, or taste, so you can't tell you are being drugged. The drugs can make you become weak and confused — or even pass out — so that you are unable to refuse sex or defend yourself. If you are drugged, you might not remember what happened while you were drugged. Date rape drugs are used on both females and males.
What Drugs Are Used for Date Rape
Ecstasy – MDMA: This drug can be slipped into a person's drink very easily. A person who willingly takes ecstasy is at greater risk of sexual assault. Ecstasy can make a person feel "lovey-dovey" toward others. It also can lower a person's ability to give reasoned consent. Once under the drug's influence, a person is less able to sense danger or to resist a sexual assault.
Rohypnol: Not legal in the United States, Rohypnol comes as a pill that dissolves in liquids. Some are small, round, and white. Newer pills are oval and green-gray in color. When slipped into a drink, a dye in these new pills makes clear liquids turn bright blue and dark drinks turn cloudy. But this color change might be hard to see in a dark drink, like cola or dark beer, or in a dark room.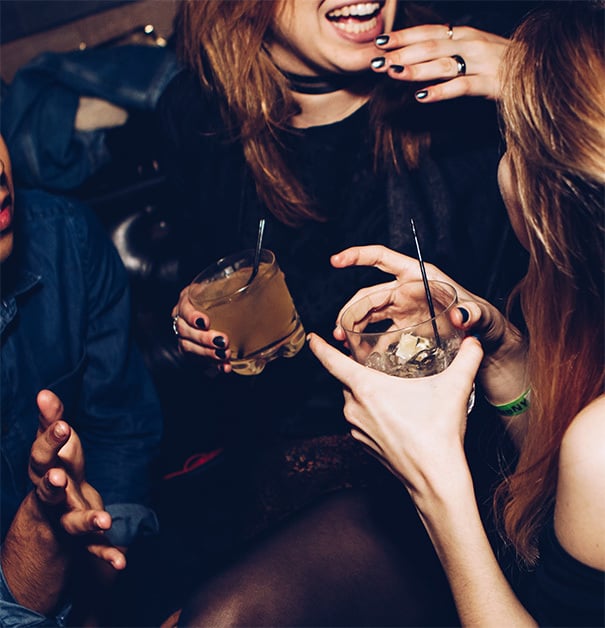 The effects of Rohypnol can be felt within 30 minutes of being drugged and can last for several hours. If you are drugged, you might look and act like someone who is drunk. You might have trouble standing, your speech might be slurred, or you might pass out.
Flunitrazepam is the trade name for Rohypnol, a central nervous system depressant in a class of drugs called benzodiazepines. Slang for Rohypnol include Wolfies, La rocha, Lunch money drug, R-2, Mexican Valium, Circles, Pingus, Forget Me Pill, Roofies, Rophies, Rope, Roach, Roach-2, Roche, Roapies, Robutal, Rowshay and Ruffles.
GHB: Short for gamma hydroxybutyric acid. GHB is also known as: Bedtime Scoop, Cherry Meth, Easy Lay, Energy Drink, G, Gamma 10, Georgia Home Boy, G-Juice, Gook, Goop, Great Hormones, Grievous Bodily Harm (GBH), Liquid E, Liquid Ecstasy, Liquid X, PM, Salt Water, Soap, Somatomax and Vita-G.
Most GHB is made by people in home or street labs. It takes effect in about 15 minutes and can last three or four hours. It is very potent: a very small amount can have a big effect, so it's easy to overdose on GHB. Low doses of GHB produce drowsiness, nausea, and visual distortion. At high doses, GHB overdose can result in unconsciousness, seizures, slowed heart rate, severe respiratory depression, decreased body temperature, vomiting, nausea, coma, or death.
Ketamine: Ketamine is considered a dissociative anesthetic (other examples of this drug are PCP and DXM). This means that the drug distorts the user's perception of sight and sound and produces feelings of detachment from the environment and oneself. One of the most dangerous effects of ketamine is the helpless and/or confused state the user may be put into after use of the drug. This causes the user to have difficulty with balance, combined with numbness, muscle weakness, and impaired vision. The combined effects can leave the user vulnerable to particular forms of crime especially date rape.
Slang terms for Ketamine include Special K, vitamin K, K, Super K, Ketaset, Jet, Super Acid, Green, Purple, Mauve and Special LA Coke. Ketamine comes as a liquid and a white powder and is fast acting. After taking Ketamine you might not be able to remember what happened while you were drugged.
---
Date Rape Drug Test
For drug testing, the question is often asked, can you drug test for date rape drug? There are various methods to test for date rape drugs with urine or hair. For urine testing, time is of the essence. You must get tested as quickly as possible as soon as you are aware of the potential to be a victim of date rape. At US Drug Test Centers, we have a working relationship with a specialty laboratory for our date rape drug test.
Basic Date Rape Panel (Urine or Hair)
GHB
Ketamine
Benzodiazepines, including Rohypnol and Alprazolam, Clonazepam, Diazepam, Flunitrazepam (Rohypnol), Lorazepam, Oxazepam, Temazepam Nitrazepa
Contact US Drug Test Centers today, or order your test online.