Substance use in the workplace is every employer's worst nightmare. Accidents can happen. People can get hurt. Furthermore, it's a tremendous monetary cost to the employer.
Before we get into that, though, let's examine a couple of reasons why impairment at work has become such a significant problem.
What's to Blame for the Increase of Drug Use at Work?
There are a couple of bigger factors at play here.
The Legalization of Marijuana
For starters, as more states across the nation legalize marijuana for medicinal and/or recreational use, employers are having a harder time keeping it out of the workplace.
It's made for a difficult situation for employers. Employees are free to do as they please on their free time, which means — if their state allows — engage in legal marijuana use. However, while they might not show up to work obviously impaired the next day, they very likely still have THC in their system.
Where do employers draw the line? While you can't control what your workers do outside of normal business hours, you can control what you will and will not allow in the workplace. It all comes down to having a solid drug-free workplace policy — something US Drug test Centers can help you with.
The Opioid Epidemic in the United States
Something else to consider is our nation's opioid problem. With the growing rate of addiction, employers could very likely have opioids in the workplace and not even know it — and the consequences can be disastrous.
You can help avoid this problem with regular and random drug and alcohol screening from a third party like US Drug Test Centers. Before many people obtain prescription painkillers from their doctors and could possibly be using them responsibly, we'll have a medical review officer (MRO) review and verify all drug test results.
Why is Drug and Alcohol Use So Costly for Employers?
There are several reasons why substance abuse in the workplace costs employers so much:
The employee turnover rate increases (both from people who are fired and those who willingly leave), meaning employers have to pay more to interview, hire, and train new people.
Productivity decreases, meaning that employers essentially pay employees the same rate to produce less work.
Drug use is associated with an increase in crime, particularly theft.
Workers compensation claims go up.
Accidents on the job are likelier to happen.
In the end, it adds up to tens of billions of dollars every year that employers are paying because people on their team showed up to work impaired.
What's the Solution?
Fortunately, it's not all bad news, and there isa way you can keep drug and alcohol use away from your place of business.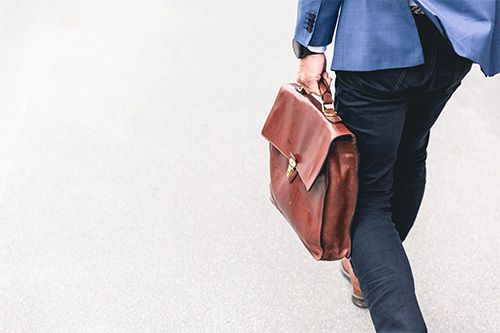 When you work with US Drug Test Centers, we help you manage every aspect of maintaining a drug-free environment, starting with your drug-free workplace policy.
We'll train your staff, supervisors, and designated employer representative (DER) so they know how to help keep illegal substances at bay. They'll also learn what signs to look for that a coworker might be impaired.
We'll give you access to our state-of-the-art, cloud-based software. This allows you to manage all aspects of drug and alcohol testing. You can see updates and test results in real time, and you can also order a test 24/7, from anywhere, for any of our 20,000+ locations around the United States.
US Drug Test Centers prioritizes SAMHSA-certified laboratories, and we always have a medical review officer review and verify your test results. For more help or to get started, contact us today.