Did you know that April is Alcohol Awareness Month? The National Council on Alcoholism and Drug Dependence (NCADD) established April as Alcohol Awareness Month about 30 years ago. The purpose of bringing about this monthly awareness was to prevent the use of alcohol among adolescents by encouraging community activities for kids to become involved with, instead of turning to alcohol. According to a 2014 survey, minors use and abuse alcohol more than illicit drugs.
At US Drug Test Centers, we not only perform drug testing, but also alcohol and ETG testing. We perform these services for people on probation, people going to court, for companies, as well as for personal use. See below for a brief description of what each test actually is:
EtG Alcohol Testing: EtG is a direct metabolite of alcohol, and the presence of EtG in urine or hair can be used to figure out if there has been recent ingestion, even if the ethanol is no longer measurable. This can be detected for up to 80 hours after ingestion. EtG is commonly used for people in probation programs or court-ordered situations (ie DUIs and Custody). EtG is not usually recommended for workplace testing because it doesn't show any current impairment.
Urine Alcohol Testing: Urine alcohol testing can be added onto a drug testing panel to test for both.
Breath Alcohol Testing: This is best for situations where you may suspect that someone is intoxicated on the job, and you need to get them tested ASAP. This is will determine if they are currently impaired.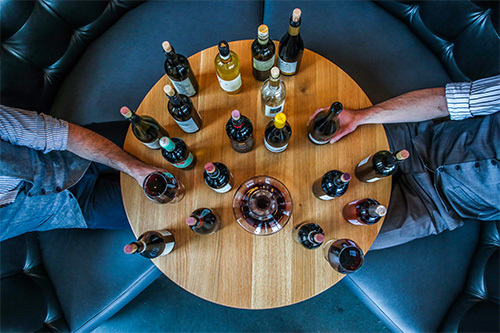 Drinking alcohol while on the job is a very serious matter. Once you have reasonable suspicion of an employee who may be intoxicated while on the job, especially with a safety-sensitive position, it's important to stop whatever they are doing.
Give US Drug Test Centers a call and we will find a location near you to get your employee in for an alcohol test. If you don't have a policy in place for alcohol or drug testing, US Drug Test Centers can assist you with that as well. We can help put in place a drug- and alcohol-free workplace policy that will lay out everything for you and your employees, including random testing and reasonable suspicion. Give us a call today at 866-566-0261 to find out more about how we can help you.