There are reportedly 3.5 million truck drivers in the United States that are responsible for hauling 71% of the nation's freight across the country. Being a trucker is a profession that comes with a lot of responsibility, yet many truckers have been avoiding one of their most important responsibilities: their health.
The Mental and Physical Impact of Truck Driving
Truckers can legally work 14-hour days, meaning some will work 70 hours a week. Truckers get paid by the mile, and they can often put in 125,000 miles a year. This means that trucking can be a physically and mentally exhausting profession that can take its toll on people over time. As one trucker told the New York Times, "I stay away two to three months at a time. It's pretty lonely. It's tiring. It's depressing…I don't have a personal life. I don't have a girlfriend. And it sucks."
Aside from the toll truck driving can take on an individual's mental health, drivers' health also seems to suffer more than the average American, according to the Centers for Disease Control and Prevention. For example, compared to other U.S. working adults, more truck drivers are obese and morbidly obese, they're more often smokers, they sleep less, and they have diabetes at higher rates.
Furthermore, while many of us might think this job entails sitting and driving all day, there is great risk involved. In fact, data says truck driving is one of the deadliest occupations in America.
Drug Testing Truck Drivers
Since truck drivers (and the companies they work for) operate under the Department of Transportation, they have to be drug tested by law to stay in the profession. This happens both before you get hired and it can also happen randomly without warning. If you're a truck driver and you get in an accident, you can expect to automatically be asked to submit a drug and alcohol test.
Keeping truck drivers sober is so important because not only are their lives at stake but so are the lives of the countless drivers and possibly pedestrians they pass on the road.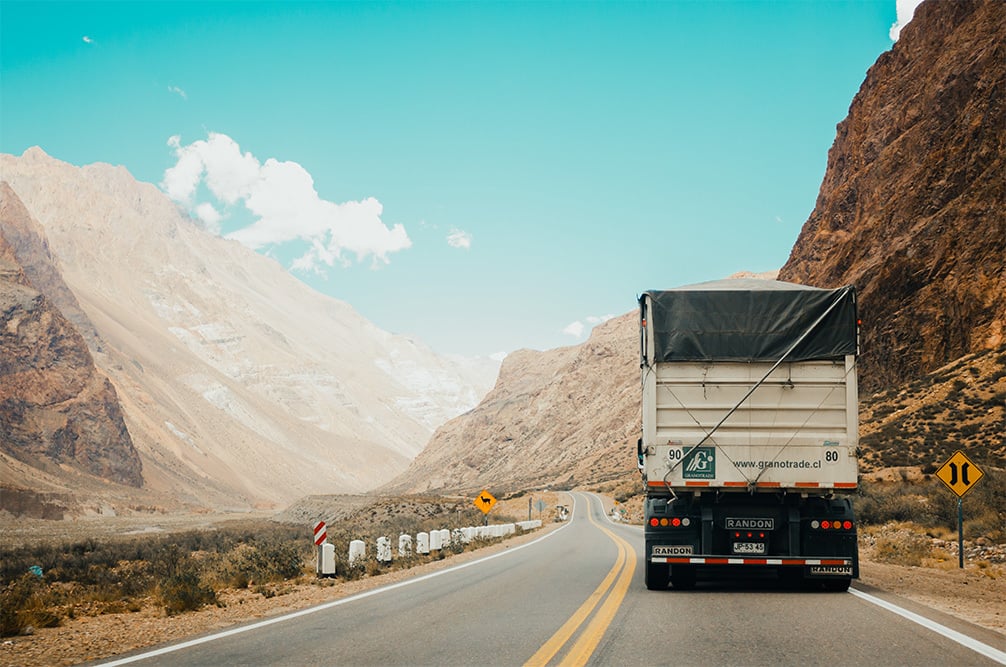 And make no mistake about it: many truck drivers are turning to drugs to help them keep going. According to one study, the use of "mind-altering substances" was noticeably high. The drugs of choice were amphetamines and cocaine since they help you stay awake for a very long time. At the same time, though, they can cause agitation, hallucinations, and hypertension, and you can become dependent on them.
This study also revealed that truck drivers turn to alcohol to cope with the demands of their job, although they do so less frequently than they do drugs.
The transportation industry keeps a close eye on its employees, carefully monitoring drug test results and updating their requirements as needed. Employers also need to keep a sharp eye on their drivers to ensure there is no illegal behavior happening. It could literally be a matter of life and death.
That's where we come in.
US Drug Test Centers provides DOT and SAMHSA-approved individual and employee drug and alcohol testing, hair follicle drug testing, multi-panel, nearly 50 different types of drug and alcohol testing, and consortium management. We'll help you stay compliant with local and federal laws, your specific agency, and the Department of Transportation. We can assist you in crafting your drug-free workplace policy, we can train your staff, and we always have a medical review officer (MRO) verify drug and alcohol testing results.
With more than 20,000 locations nationwide, online scheduling 24/7, and even same-day service, US Drug Test Centers is your one-stop shop for all your drug and alcohol screening needs.
To learn more about US Drug Test Centers drug-free workplace programs or individual and employee drug and alcohol testing, contact us online or call +1-866-566-0261.