Some places of employment, schools, and hospitals conduct drug testing. Drug testing can take different forms including random testing, pre-employment testing, reasonable suspicion testing, return to duty testing, post-accident testing, and follow-up testing. It involves collecting samples such as hair and urine, which are then tested for drugs such as cocaine, marijuana, opiates, PCP, and amphetamines. Partnering with US Drug Test Centers will provide you with numerous benefits.
1. Nationwide Immediate Service
At times, both individuals and employers find themselves in situations where they require drug tests for immediate service or on-going service for employees or themselves. US Drug Test Centers has more than 20,000 locations which are ready to serve you depending on where you are. You can order online or by phone.
We offer a variety of hair and urine drug testing panels and can even customize a panel that better suits your needs. Employers and staffing centers can also arrange for immediate drug testing for their employees and applicants by simply making a phone call to any of the US Drug Test Centers nationwide.
2. DOT Compliant Alcohol and Drug Testing Programs
US Drug Test Centers offers DOT-compliant drug and alcohol programs for DOT-regulated companies. We'll provide drug-free workplace programs to DOT-regulated industries such as the:
Trucking industry (FMCSA)
Public transportation (FTA)
Aviation industry (FAA)
Pipeline industry (PHMSA)
Railroad industry (FRA)
Maritime industry (USCG)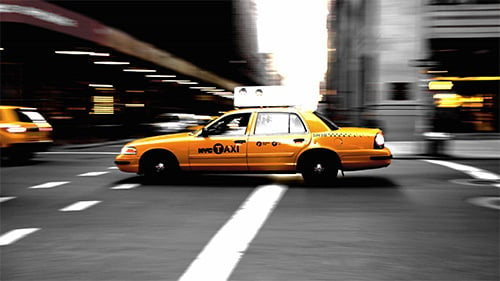 3. US Drug Test Centers Will Help You Avoid the Cost of Drug Abuse
According to federal government estimates, alcohol and drug abuse in the workplace and its related events cost American businesses up to $80 billion annually. You should note that this is from lost productivity alone. Government statistics show that employees who use drugs are over three and a half times more likely to get involved in a workplace accident, five times more likely to file workers' compensation claims, and three times more likely to be late to work.
Because US Drug Test Centers realizes how much money your business stands to lose if your employees are using drugs, the company is your trusted partner in providing ongoing drug testing, complete DOT drug testing and compliance programs, and drug-free workplace programs. We stay true to our mission of providing your business with immediate testing solutions for your drug-free workplace and drug and alcohol testing needs.
4. Non-DOT Employer Drug Testing Programs
It's very important for non-DOT regulated businesses to implement a drug-free workplace and a comprehensive drug testing program and policy for their businesses. As an employer, it's important for you to protect yourself from liability situations by involving your employees in a drug testing program, which is legal in all states so long as the program is compliant with federal and state laws.
US Drug Test Centers provides you with comprehensive drug testing and drug-free workplace programs to protect you and your business from these liability situations.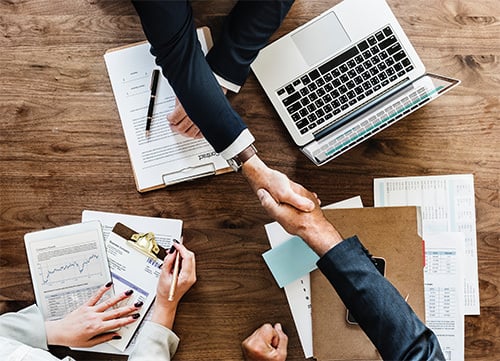 5. Implementing a Drug-free Workplace Program
Whether you are a small or large company, US Drug Test Centers will provide you with a comprehensive solution for implementing and maintaining drug-free workplace programs at any location within the U.S. The company offers drug-free workplace programs compliant with federal and state laws that help reduce your exposure as an employer to liability arising from alcohol or drug-related accidents.
We also offer drug-free workplace programs with a formal written policy, employee education, supervisor training, employee assistance program, and drug and alcohol testing.
6. Immediate Individual Drug Testing
When the situation calls for it, all US Drug Test Centers locations countrywide can provide immediate alcohol and drug testing for individuals who need expedited results. The testing will, therefore, be done on the same day the individual has requested for it and the results will be reported on the next business day.
Such testing is available for situations, such as legal cases, probation cases, court-ordered testing, custody testing, divorce testing, and other testing that requires immediate results. Results from such tests are secure and confidential. You can order by simply making a phone call to any of the company's testing centers across the U.S. or scheduling online.
7. Immediate Testing for All Major Drugs
US Drug Test Centers offers the highest-quality immediate testing for all major drugs at all its centers nationwide. Such testing is also offered for any other drug you may need testing for. The centers provide testing for expanded opiates with 100% confidentiality. Testing for oxycodone, hydromorphone, hydrocodone, Vicodin, and Percocet are available at all our testing centers.
8. Provision for Immediate Alcohol Testing
US Drug Test Centers provide immediate alcohol testing with expedited results through EtG/EtS testing. EtG and EtS are direct metabolites of ethanol. They can be found in urine hours after ethanol ingestion.
Alcohol abstinence is monitored for child custody cases, court-ordered cases, probation programs, DWI cases, drug court cases, and in other situations where an individual is not allowed to consume alcohol at all.
US Drug Test Centers is your trusted partner for all your individual or business drug-free workplace policy and drug testing needs. Alcohol and drug testing is serious business for you and your business. The company offers you immediate test solutions for alcohol and drug testing, drug-free workplace program needs, and DOT-compliant testing and programs.