As part of an employment application, you may be asked to submit a drug test. Similarly, as part of your employment contract, you may be asked to sign a document that permits the employer to conduct drug tests as needed. But exactly what happens if you fail a drug test?
What are the Possible Outcomes if You Fail a Drug Test?
The consequences of failing a drug test will depend on your employer's drug-free workplace policy. Also, the outcome can differ when you fail a drug test while applying for a job versus when you're already an employee.
For Applicants
If you test positive for a pre-employment drug test, the hiring manager will decide on what outcomes you'll face. Quite possibly, you won't be hired by the company. In rarer cases, they may hire you under certain conditions. For example, you may be employed on the condition that when retested, your results are negative.
For Employees
The contract you signed during your pre-employment or onboarding phase determines the next steps after you test positive for substance use. The consequences can include:
Denial of offer or job position — As a new employee, a positive drug test can be a red flag for your employer. Thus, they can revoke your application or offer. Some may also require you to seek professional help before you can reapply for a position in the company.
Placed under probation — The employer will not immediately fire you. If you can prove that you're actively seeking professional help while under their employment, your employer can retain your status under certain conditions. Especially if it's the first infringement, you may be given an opportunity to explain or prove yourself. Some employers may also recommend medication, therapy, or rehabilitation to help you get back to work in a better state.
Termination — Depending on the employer, you could be terminated from your position, especially if this is a recurring event.
Why Do Employers Require Drug Tests, Anyway?
Generally, companies conduct two drug tests: pre-employment and random drug testing.
The pre-employment drug test assesses a potential staff member's use or abuse of drugs. This enables employers to learn of applicants' drug problems, if any, to eliminate any risk or threat before they join the company. For many businesses, applicants who fail a drug test are automatically disqualified from gaining employment.
On the other hand, random drug tests are conducted on current staff members without prior notice. This helps ensure existing staff members are strictly complying with the company's drug-free workplace policy at all times.
In some cases, employers include drug testing in their annual physical exam, of which they need to advise employees ahead of time.
Other employment drug testing includes:
Follow-Up — A "periodical" testing as an additional treatment or recovery requirement.
Post-accident — To determine if drug use played a role in a specific on-the-job accident or incident.
Promotional — A condition for employment promotion.
Reasonable suspicion — When there is significant evidence or reason to believe that an employee is impaired due to drug use.
Return to duty — For employees who failed a drug test, got professional treatment, and are ready to return to the workplace.
Ultimately, employers conduct drug tests to ensure all staff members are healthy and fit to work, thus increasing productivity and employee retention. Likewise, it reduces any potential risk to other people and the business, including accidents and crime on the job. It also minimizes potential company expenses, especially for absenteeism, compensation claims, and healthcare or legal costs. Drug use on the job can be incredibly expensive.
More importantly, you provide your employees the opportunity to seek help and get better, in the event that they do fail a drug test.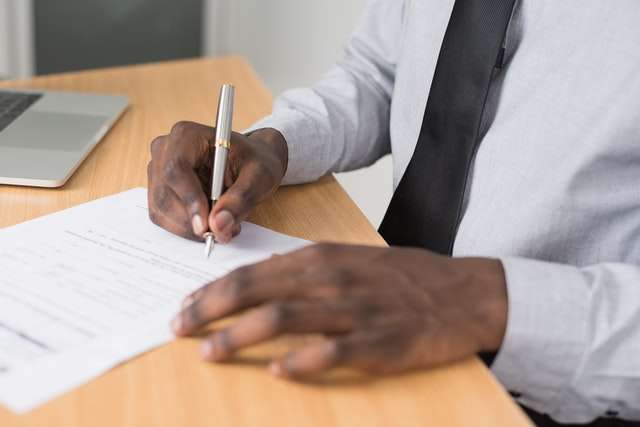 What Do Drug Tests Screen For?
Drug testing can be done via different methods, including hair or urine samples. Urine drug testing is more common, but hair drug testing can pick up substances further back in time. Thus, it's better for detecting habitual drug use.
Furthermore, there are different drug testing panels available to suit various employers' needs. For example, a typical urine drug test is a 5-panel drug test that checks for amphetamines, cocaine, marijuana, opiates, and phencyclidine (PCP).
Other drug test panels include:
10-panel urine — marijuana, cocaine, opiates, amphetamines, methamphetamines, phencyclidine (PCP), benzodiazepines, barbiturates, methadone, methaqualone, and propoxyphene
10-panel urine with expanded opiates OXY — marijuana, cocaine, amphetamines, methamphetamines, phencyclidine (PCP), benzodiazepines, barbiturates, methadone, methaqualone, propoxyphene, opiates including codeine, morphine, 6-acetylmorphine (heroin specific metabolite), hydrocodone, hydromorphone, oxycodone, and oxymorphone
Other drugs typically added to the standard drug testing panels include buprenorphine, fentanyl, ketamine, meperidine, tramadol
If you don't see the exact panel you want, US Drug Test Centers can customize one based on your company's needs.
The Key Takeaway
Failing a drug test can bring about numerous negative outcomes for applicants, employees, and the company as a whole. If you're an employer, it's crucial to have a drug-free workplace program that includes policies and training, to ensure you address matters with the right measures should an employee fail a drug test.
For all your drug testing needs, US Drug Test Centers can help. You can conveniently order your test online or connect with one of our customer service representatives. With over 20,000 testing centers across the country, you can simply locate the center nearest to you. Plus, we can help you curate a drug-free workplace program to help ensure you maintain a safe and healthy working environment.
Contact US Drug Test Centers
today to learn more.