In the world of sports, having a positive drug test can be a career ender as well as a life changer. Most recently, Cleveland Browns wide reciever Josh Gordon allegedly (through a leaked source) failed an NFL mandated drug test. Gordon was suspended for the 2015 NFL year due to a previous failed drug test and for testing positive for alcohol. The urine specimen for the second failed drug test was collected this past March.
There were traces of marijuana in the urine, but that wasn't what the biggest issue is about. The marijuana found in the urine was under the level that the NFL deems to be required for a positive test. The fact of the matter is that the sample was diluted, and according to the NFL, a diluted sample is considered a positive test. According to Fox Sports, Gordon applied to be reinstated to the NFL back in February, so there is no official word yet about what this drug test will mean for his possible reinstatement.
Fast forward to a completely different sport: MMA. On March 19, before one of his fights, former heavyweight champion Frank Mir tested positive for a banned substance. The specimen he provided was flagged by the United States Anti-Doping Agency (USADA). The specimen that was tested had metabolites show up for an oral steroid that is banned.
A second sample was then taken and the results are pending. If the second sample comes back positive, like the first specimen, Mir will likely face a two-year suspension. This is not something that Mir is willing to accept. According to Mir, if the second specimen comes back positive, he is planning on going into retirement, rather than wait out a two-year suspension.
Mir said, "Basically, this is retirement for me. I don't see any other way around it." Mir said that when he was informed of the positive drug test, he was "shocked" and said that there was no way and that he must have eaten something exotic while he was traveling, bringing up an instance in the past of other people having eaten "tainted meat," which resulted in positive results. Mir doesn't see it as worth it to fight the MMA if his second specimen comes up positive.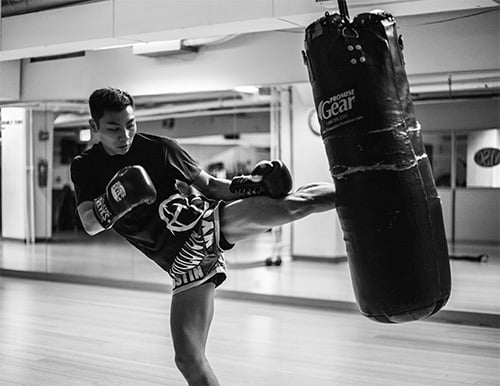 With drugs and illegal substances so prevalent in our society, it seems that professional sports are now trying to crack down more on drug testing. Especially with the 2016 Rio Olympics coming up, drug testing and professional sports seem to be more of a highlighted issue.
US Drug Test Centers offers all types of drug testing, as well as random drug testing programs. We offer standard hair and urine drug testing as well as specialty drug testing. We can even set you up with your own random drug and/or alcohol program where you can personalize the program to work for you. Call us today at 866-566-0261 to get more information on how we can help you.