People make mistakes. Some individuals who make mistakes end up in jail for something that should have been avoided and had they been sober at the time they decide to operate a vehicle under the influence or use illegal substances, they likely would not have to face their demons in a court and are held accountable for their actions. While the department of corrections houses millions of people who are living in conditions that protect others from their questionable actions, there are a few people who need court-mandated approaches to help them on the path to becoming productive members of society while they either wait for their trial by peers or as a condition of their release.
When someone goes to criminal court because they are charged with a crime involving drugs or alcohol abuse, they have a right to seek release while awaiting trial. It is not unheard of someone who has been charged with heinous crimes to be released on bail. In the United States, the judicial system is based on social thinking that provides civil liberties where people are, despite the influence of the media, are innocent until proven guilty. This means they have a right to bail under reasonable circumstances.
Bail may include a series of preventive measures that ensure the individual is adhering to the conditions of release set by the criminal court. These actions, in some states, include someone acting as a third-party custodian; essentially that person is assigned by the court and approved by the prosecutor's office to serve as a babysitter. As custodians, they are responsible for the actions of the individual awaiting trial. They must be within sight and/or sound of the defendant for times established by the court. There are other precautions that help safeguard the defendant and the public from any contact with potential problems. Sometimes a defendant is required to wear a global positioning system (GPS) device.
Usually, in the form of an ankle bracelet, the monitoring company can ensure the protection of the public and the defendant is acting in a manner that is established by the court for the condition of release. Sometimes individuals who have allegedly committed drug and alcohol offenses are required to submit to random or active drug testing while awaiting trial. This will ensure the defendant is staying clear of the drug of choice while likely seeking treatment, pending a trial, or trying to tie up loose ends in their social lives before incarceration.
Once a defendant has been sentenced for the crime and is released from prison, there are usually probation restrictions requested by the individual to make sure they do not lapse into the same negative behavior that established their current circumstances. While many people are subjected to maintaining contact with probation officers for a period after they have done their required time in prison, they are also subject to submit to probationary drug testing. Today, drug testing comes in many forms and is not as embarrassing as it once.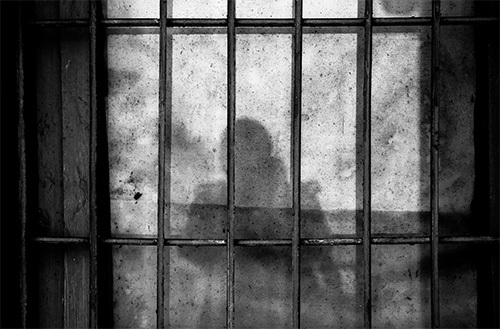 However, many probation departments still require individuals to urinate in front of a probation officer for the course of their time; there are oral swabs, breathalyzers, and transdermal alcohol monitoring that takes the place of the need to urinate in a cup. Once convicted of a crime, many people want to get back on their feet and attempt to establish a new path in life. There is no need to worry about providing a drug test on demand from a probation officer unless one has a tendency to slip back into the bad choices they made before they went to prison and use illicit drugs or consume alcoholic beverages when they shouldn't.
The criminal court system establishes an opportunity to test individuals once they've done an adequate amount of imposed jail time. If an individual wants to get out of jail after a fixed period, they may have an additional amount of time that can be imposed if they continue to exhibit poor life choices and bad behavior. That extra time is what the probation officers use to direct individuals who are no longer defendants. As a productive member of society, it is not an easy road, and sometimes there may be felony charges that are life changing which limits career options. It is possible to get a reduced sentence, from a felony to a misdemeanor charge if they adhere to the strict guidelines of their probationary time.
Drug testing is commonplace. People who want to make changes that better themselves will have no problem when it comes time to provide a random drug test. However, people who struggle with addiction, who continue to maintain ties in the community that are counterintuitive to their needs, will likely re-offend. People making attempts to change their lives and need a little help from the courts can use drug testing as a tool to alert themselves of the temptations they need to overcome. Addiction is a long and hard struggle.
People who have never had issues with addiction cannot understand how illegal drugs or alcoholic beverages control the actions of so many. Good probation officers can empathize with the individual who is making attempts to better themselves and keep from being a defendant once again. However, drug testing is only a tool that is a reminder; it takes active involvement from others and the actions of the addict to make the changes to free themselves from the overwhelming belief that the system is out to get them. They must face the fact that something that is a problem for others is actually their problem and they may need help facing it. Probation drug testing and pre-sentence drug testing are great tools to help remind people as well as curb behavior.
If a test is positive, the individual has a right to challenge the test, and the conditions must be duplicated with an intervention of an advocate for the individuals. Results are sent to a different agency. However, the results may be the same. Only the person will know for sure.