In the transportation industry, the importance of DOT-mandated drug testing cannot be overstated. Train conductors, pilots, truckers and other transportation employees have a great responsibility as many people's lives are at stake if someone driving a train, long-haul truck, or an airplane isn't sober.
Drug use in and of itself is not always cut and dry. The mental health of employees and especially those in the transportation industry is something that has been overlooked for some time, and without further acknowledging and developing strategies to address these issues, it could become an even bigger problem.
A good example of this can be found in the railroad industry. In the last several years, railroad workers testing positive for drug use has gone up, with reportedly nearly 8% of workers involved in railroad accidents testing positive for marijuana, cocaine, ecstasy, OxyContin, and other substances. In fact, the Federal Railroad Administration reported in 2016 that the numbers of railroad workers who have tested positive for drugs had tripled in 10 years.
On the mental health side, there are many factors that can challenge railroad employees. Statistics indicate that a person or a car can be hit by a train in the US on average of every three hours. Needless to say, involvement in an accident can be traumatic and have significant implications.
The trauma that can occur when a train conductor witnesses an accident is something that train companies didn't initially consider, but finally in 2008, the Railway Safety Improvement Act was passed, which gave railroad workers time off and counseling when they needed to overcome a traumatic event, or if they were facing job burn out.
In addition to making sure that transit workers are drug tested and sober, the Federal Railroad Administration (FRA) now requires that railroads have what's called a "critical incident stress plan" that will help conductors who are suffering from major stress.
While there is more awareness now about the need for drug test centers and mental health awareness and treatment in the transportation industry, there's still a long way to go to make sure that transportation employees are practicing better self-care, and are getting the help they need, whether suffering from addiction, stress, post-traumatic stress disorder, depression, or other issues.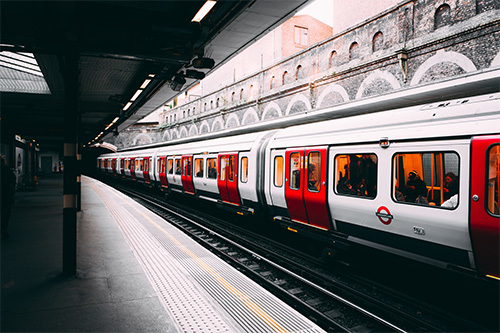 If you're a trucker, pilot, or a train conductor, traveling and seeing the world can be a very thrilling part of the job. There are, however, many mental health and addiction challenges facing employees in the travel industry that should not go ignored.
In a business where you need to be alert, aware, sober, and in good mental health, getting drug tested, as well as getting the right emotional help and support, is essential.
Establishing a DOT-Compliant Drug and Alcohol Testing Program for Your Business
US Drug Test Centers can help establish and administer DOT-compliant testing programs for any business in the transportation industry. If you are a DOT-regulated company required to have a DOT-compliant drug and alcohol program in place, we can provide your business with complete testing and program services.
We strictly adhere to DOT compliance standards in all of our testing, which means when you use US Drug Test Centers, you can rest assured you're always compliant. Unlike other medical facilities that simply offer drug testing, we are qualified to offer DOT-compliant testing with all the required components. We will also make sure your company, its employees, and your drug and alcohol program stay in compliance at all times, so you can focus on your business.