Substance use in the workplace has serious and expensive ramifications. Based on data reported by the National Council on Alcoholism and Drug Dependence Inc. (NCADD), EHS Today says drug abuse in the workplace costs employers a combined $81 billion each year. Approximately 70% of the 14.8 million Americans who are using illegal drugs are employed, meaning it's entirely possible you have illicit drug use in your workplace.
Employment Drug Testing at Work
Drug testing at work is important for maintaining productivity, decreasing employee turnover, improving attendance, and reducing workplace crimes and accidents. This can be accomplished with simple urine tests, which are the most common kind of workplace drug tests.
Some employers still continue to wonder why they should test their employees, as well as craft a rock-solid drug-free workplace policy. Let's go into more detail on the hidden dangers — both monetary and otherwise — of on-the-job substance use and learn why you as the employer should make employee drug testing a top priority for your business.
Workplace Drug Use Leads to More Absences, Lost Productivity, and High Employee Turnover
Quest Diagnostics shared data from the Substance Abuse and Mental Health Services Administration, stating that employees who use drugs are 2.5 times likelier to be absent from work eight or more days per year, compared to employees who do not use drugs.
Furthermore, if employees do show up to work under the influence of drugs or alcohol, they are significantly less efficient and could decrease a business's productivity by as much as a third.
This ultimately leads to an increased risk of termination and resignation, and studies have consistently found drug use in the workplace is associated with higher employee turnover, and this can set an employer back tremendously, financially. According to People Keep, replacing a salaried employee can cost an average of six to nine months' salary — and some estimates say it's a lot more than that.
Employment Drug Testing Could Help Reduce Workplace Accidents and Crime

According to data from the United States Occupational Safety and Health Administration (OSHA), 10% to 20% of work-related deaths test positive for drugs or alcohol. Additionally, a scary 40% of industrial workplace deaths are due to substance abuse.
It goes without saying substance use in the workplace endangers far more lives than this — including coworkers, employers, and anyone else who works with the company, like customers and clients.
Workplace crime is another consequence of substance use. A Los Angeles Times article from the '90s shares the story of how around 20 workers at General Motors were suspended after a private detective posing as a coworker discovered narcotics trafficking and theft.
The city of Pasadena had its own problems when it needed to fire 20 people and suspend 11 for on-the-job drug use and stealing.
All of this is just scratching the surface. We didn't even mention the medical costs of employees who abuse drugs — which might be as high as four times the cost of employees who don't use drugs. Plus, Quest Diagnostics says drug users are five times likelier to file a workers' compensation claim.
The price tag for employees who are using drugs or alcohol on the job is a steep one. It's not just the money an employer has to worry about, either. They must also consider the safety of their entire staff, as well as the people who use their products or services.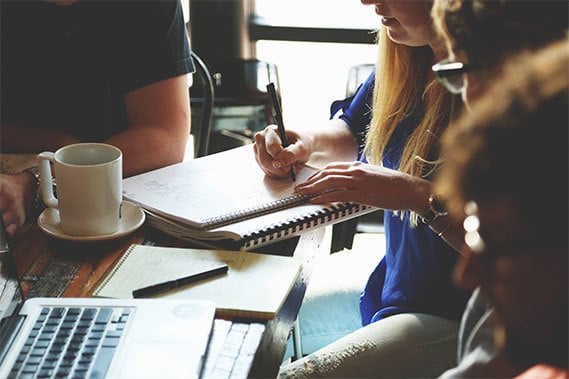 US Drug Test Centers Services
USDTC is dedicated to helping your company maintain a drug-free environment. Some of our services include:
Creating Your Drug-Free Workplace Policy
One of the things you must have to maintain a drug-free workplace is a written drug-free workplace policy that clearly states the company's rules when it comes to drug use and the consequences of breaking them. We'll build a complete compliance manual — both for DOT and non-DOT programs — to guide you through the whole process.
Training Your Designated Employer Representative
A designated employer representative (DER) is an employee of the company authorized to oversee the drug testing program. They are the people who are responsible for taking immediate action and for making sound decisions when issues regarding substance abuse arise in the workplace.
It's an important and delicate position. It's therefore vital that your company's DER is properly trained in order to perform his or her job correctly. US Drug Test Centers can help with that.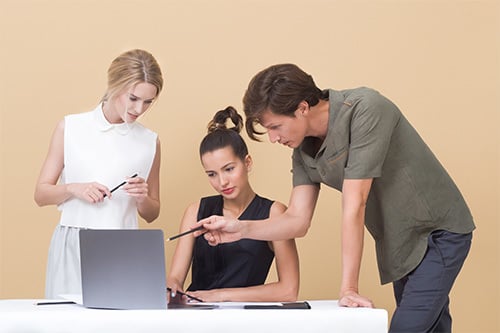 Workplace Testing
We offer different types of workplace testing services, including instant and lab-based urine drug testing, hair drug testing, and alcohol or EtG testing. You can choose from any of our DOT compliant standard drug and alcohol testing panels. We can also do customized drug testing panels to suit your company's requirements.
US Drug Test Centers works with medical review officers (MROs) to review and verify drug test results and to make sure that every test is professionally done and carefully managed.
State-of-the-Art Drug Testing Software
We provide web-based software to enable you to oversee and manage your company's drug testing process. This application provides an unlimited number of user access for employers and allows you to:
Electronically order drug testing anywhere in the United States.
Integrate with all major SAMHSA-certified laboratories.
View MRO review and verification of drug test results.
View pending MRO results.
View electronic receipts of drug test results from laboratories.
View, print, and save all completed drug test results.
Receive automated emails of results and real-time notification of drug test result availability.
Manage random testing and consortium pools.
Maintaining a safe work environment is crucial to the success of your business. This means having a foolproof drug-free workplace policy, conducting pre-employment testing, and using the right drug testing software. You don't have to do it alone. US Drug Test Centers can guide you through the entire process and make drug testing more convenient than ever.
US Drug Test Centers has more than 20,000 collection sites around the nation. We'll help you keep your workplace safe and drug-free. Contact us today to learn more.