With over 20,000 locations across the United States, US Drug Test Centers makes it as convenient as possible for employers and other individuals to conveniently take care of their drug and alcohol testing needs. But what if you still can't make it to one of our testing sites? What if you need a more personalized experience? That's where mobile drug testing comes in.
Mobile drug testing brings the service to you. We visit you onsite, bringing everything needed to conduct a speedy and accurate drug or alcohol test. It's cost-effective, efficient, and fast — you don't have to travel to and from any facility or spend any time in waiting rooms!
As an alternative to collection site-based testing, mobile drug testing is great for post-accident and reasonable suspicion testing. These services are available 24 hours a day with a collector response time of two hours. Whether you have a reasonable suspicion event late at night or a post-accident event early in the morning, mobile drug testing will be a suitable solution.
What Does the Process for Mobile Drug Testing Look Like?
Whether you're an existing US Drug Test Centers client or not, our mobile drug testing process is easy and convenient.
If you're already a client, you can:
Request on-site mobile collection service to be added to your account. You will submit a one-time protocol form when setting up this service.
Set up a social on-site pricing with your account.
Receive supplies, such as on-site testing packets for emergency use, custody and control forms (CCFs), and instructions and protocol forms.
Be provided a CCF if your employee does not have one at the time of testing.
Access a special 24/7 1-800 dispatch phone number for guidance and support when needed.
Expect a testing technician to arrive on-site for testing within two hours of calling the dispatch number.
Receive a discounted rate for scheduled events.
If you are not yet a US Drug Test Centers client, we still provide an easy process to arrange on-site mobile alcohol or drug testing for emergency or scheduled events. To get set up:
Call US Drug Test Centers at (866) 566-0261 from 5:00 am-4:00 pm PST, Monday through Friday, or register online.
Testing will be arranged by US Drug Test Centers, and a testing technician will arrive within two hours for an emergency event.
Provide details for any scheduled event to be arranged and scheduled by US Drug Test Centers.
Receive all provided testing supplies for the collection.
Receive access to DOT, NON-DOT, and BAT — urine or breath alcohol — tests.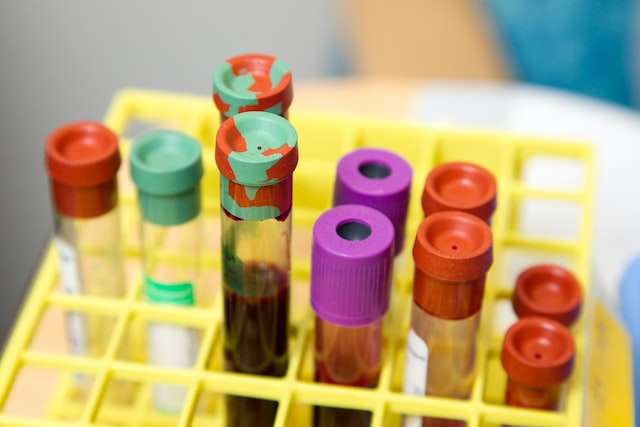 How Mobile Drug Testing Can Come In Handy
Mobile drug testing by US Drug Test Centers provides many benefits for your business
First, our technicians will travel to where your employee is located to complete the testing process. If there are no restrooms on-site, the collection will take place as close as possible to your employee's location. This means you don't have to lose time and productivity when you send employees to a lab. We will come to your office or facility, or a remote job site.
Similarly, post-accident drug and alcohol testing should be done as soon as possible. The DOT requires this testing for accidents that meet the DOT criteria, while insurance companies need the testing to be done as soon as possible for non-DOT post-accidents and workers comp cases. This means no matter what time you need the testing, you'll be covered.
In addition, mobile testing is convenient if you need reasonable suspicion testing. This occurs when you believe your employee is impaired or under the influence. This is crucial because you'll need to ensure the testing can be completed as soon as possible to document the potential use of illicit substances.
Lastly, mobile testing is handy when you need sweep testing for reasonable suspicion. This happens when there is potential theft or drug use at a workplace facility.
Emergency Vs. Scheduled Testing
Emergency on-site collections are tests that are scheduled less than 10 business days in advance. You will automatically be established with a 24-hour emergency testing account, accompanied by a protocol form that you can use for scheduling and dispatching.
On the other hand, scheduled testing is defined as on-site collections that are scheduled 10 business days or more in advance. This means you are prepared to test someone when needed, especially if a potential employment offer is on the table. Similarly, you can arrange for a scheduled testing event to get your pre-employment or random testing completed all at one time.
Save time and money by arranging your company's mobile on-site testing with US Drug Test Centers. As an expert in drug and alcohol testing services with over 20,000 collection sites, we offer employee testing nationwide, in all areas of the country.
Call us today or order a test online.