US Drug Test Centers is the premier company for all Department of Transportation (DOT) drug and alcohol testing. Our programs give you compliance and peace of mind. Our DOT drug and alcohol testing can include a required written policy and required random consortium testing. We perform drug testing nationwide.
Why should you choose US Drug Test Centers to take care of all of your DOT drug and alcohol testing needs? Here are just four reasons.
Why Work With US Drug Test Centers?
1. You Can Order and Receive a Test Anywhere in the United States
US Drug Test Centers has over 20,000 locations nationwide. We can set up your company with a drug test account accessible from anywhere in the United States. If your company is in Nevada but you have a driver in New York who needs a drug test, no problem! You can order a test from anywhere, 24/7, for anywhere in the nation.
2. We'll Help You Stay Compliant With the Law
We strictly adhere to DOT compliance standards in all of our testing, which means when you use US Drug Test Centers, you can rest assured that your program will always be compliant. Unlike other medical facilities that simply offer drug testing, we're qualified to offer DOT-compliant testing with all the required components.
We will make sure your company, its employees, and your drug and alcohol program stay in compliance at all times, so you can focus on your business. Your drug testing program also needs to comply with other federal and state laws so that you minimize any exposure to liability in your drug testing program.
DOT random consortium programs are available for owner-operators. For new companies, we can establish and support your DOT-compliant drug and alcohol testing program.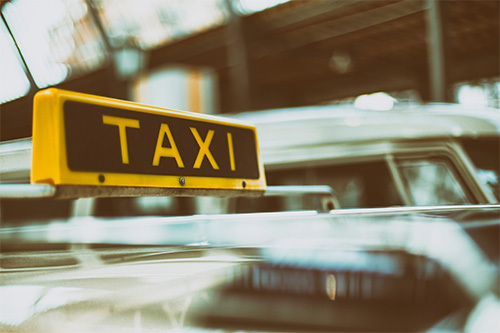 3. We Produce Accurate and Timely Results
The professionals at US Drug Test Centers ensure you have accurate and timely results. All test results are reviewed and verified by the medical review officer (MRO) team. Specialized software gets results electronically from the lab to the MRO and then from the MRO to your Designated Employer Representative (DER).
We also prioritize SAMHSA-certified labs, which undergo extremely rigorous testing and are always held to the highest of standards.
When you work with us, accuracy is pivotal, especially if your company operates under the Department of Transportation.
4. Our Customer Service Team is Always Happy to Help You
At US Drug Test Centers, we're professionals at establishing and administering drug and alcohol screening programs for any business in any industry.
Furthermore, each one of our team members is DOT-certified and can help you answer any questions and address any concerns you may have. For owner-operators, we have a unique consortium program, which is cost-effective and compliant.
US Drug Test Centers is your go-to for all of your DOT drug test and breath alcohol test needs. DOT businesses are unique in that employees often fill safety-sensitive positions. Their roles sometimes require dangerous machinery, while other employees work directly with the public — like cab drivers. Keeping your business substance-free at all times is an absolute must.
Give us a call today and speak with one of our DOT compliance professionals.