If you ever get online and search "drug testing near me," you probably encounter several options. How do you know who to visit for your drug and alcohol screening? Going with the right company is crucial to ensure accuracy. You want to work with drug test specialists — not someone who will simply collect a specimen and send it off to a lab somewhere. US Drug Test Centers has become a trusted partner for all drug and alcohol testing needs. Here are just a few reasons why.

1. Our Drug and Alcohol Screening is Convenient and Fast

With more than 20,000 locations all across the United States, we're never more than a few miles away from you. You can schedule an appointment for any location, from anywhere, 24/7 — even if the person you're ordering the test for is in another state.
Simply order a test online, or feel free to call us to speak with one of our drug screening representatives.
2. We Produce Accurate Results in a Timely Manner
We know that when it comes to drug and alcohol testing, time is of the essence. That's why we offer instant urine drug testing, which returns negative results the same day.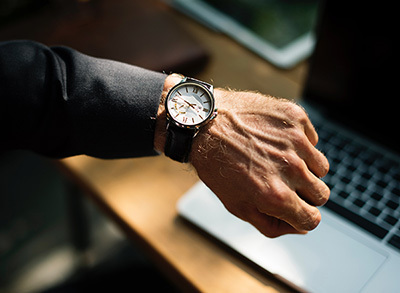 Plus, our online ordering system speeds up the entire process and also gives you status updates on your drug test results.
To ensure accuracy, we use SAMHSA certified laboratories, which perform at the highest standards and have rigorous quarterly inspections. Furthermore, all of our drug and alcohol screening results are reviewed and verified by a medical review officer.
The MRO will additionally check for any prescription drugs that may have interfered with test results.
We are the drug and alcohol testing experts, and we pride ourselves on getting you accurate results, fast.
3. We'll Make Sure You're Compliant With Local and Federal Laws
Maintaining a drug-free workplace is one thing. Making sure you're compliant with state and federal laws is another. Especially for businesses that run under the Department of Transportation (DOT), remaining in compliance at all times is of utmost importance.
We'll also make sure you're compliant not only with the DOT but also the particular agency you fall under. We work with the:
Our team of knowledgeable professionals will do the work involved in keeping your business compliant and also stay on top of any updates from the DOT so that you can focus on what matters: running your business.
4. US Drug Test Centers Offers a Wide Variety of Drug Testing Panels
Our expansive set of drug testing panels can screen for everything from marijuana and cocaine to barbiturates and opiates, using both hair samples and urinalysis. We can even test for unknown substances.
This means we can test you if you believe you've been poisoned but don't know what the substance was. You can also bring us an unknown substance which we can test directly to determine what it is.
Other categories of drug screening include:
Should you not see a panel that suits your needs, simply contact us to discuss having a panel customized specifically for you, whether you're interested in urine drug testing, hair drug testing, or alcohol and EtG testing. We'll create something that's the perfect fit for you.
5. We Offer Several Additional Services to Help You Maintain a Drug-Free Workplace
When you work with US Drug Test Centers, it doesn't end with our drug and alcohol testing. We can help you with many other aspects of maintaining a drug-free workplace.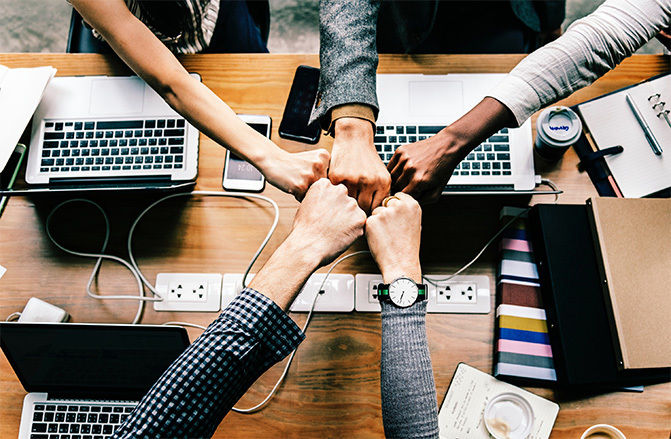 Your Written Drug-Free Workplace Policy
A rock solid drug-free workplace policy is the backbone of your business. US Drug Test Centers will help you craft a policy that fits all of your needs. We'll cover all of the details of a drug-free workplace, including what tests you conduct, under what circumstances, what happens if an employee refuses to take a test, what happens when they test positive, and how random drug testing is conducted.
On the same note, we'll manage choosing employees for random drug testing, as well. This protects you as the employer from any liabilities stemming from bias while picking employees at random.
Do you already have a drug-free workplace policy? We'll help you make it even better than it already is so you and your staff are always protected.
Training for Your Staff and Supervisors
Our drug-free workplace training will educate your staff members and supervisors on how they can participate in keeping the workplace safe and what they should do should they discover a coworker who might be battling a drug or alcohol problem. This includes making sure your designated employer representative (DER) is thoroughly educated on all pertinent matters.
Our State-of-the-Art Cloud-Based Software
To make the responsibility of keeping your workplace drug-free as easy and convenient as possible, we offer to you our cloud-based software at no additional charge. Use it for status updates on pending drug and alcohol testing results, to order tests, to receive automated e-mail delivery of results in real time, complete management of your random testing and consortium pools, and so much more. This keeps everything right at your fingertips, making it easier than ever before and putting matters under your control.
Ready to take action? Contact us today to learn more or schedule your next appointment.