Opioid addiction is currently a huge epidemic in our country, and the worst part is that so many of the people that are addicted to this type of drug are getting it legally from their doctor. But that isn't always the case. There are also those that are obtaining these drugs illegally.
Recently, Congress passed a new bill that President Obama signed into law that is aimed at the opioid addiction crisis in our country. Opioid abuse kills over 100 people a day in our country, and this bipartisan bill that was passed was seen as a "compromise bill," with Republicans and Democrats joining together to fight this terrible force. The vote on the bill in the Senate was 92 in favor of the bill and two against this bill. It was one of the last bills that was passed and pushed through Congress before everyone leaves for their seven-week congressional break.
The actual legislation that is in this bill will help to create programs that are targeted at trying to fix the drug abuse problem, and with this bill, specifically, it targets the heroin and opioid problem. In 2014, there were more than 47,000 people who lost their lives to opioid addiction and abuse in this country. This was more than double what the death rate was in 2000. The only issue that was really seen with this bill was the lack of funding that it provides. President Obama and the White House said that they were disappointed that it's not providing more significant funds to try to end this epidemic.
They added that President Obama "won't stop fighting to secure the resources this public health crisis demands." He went on to criticize the Republicans in the House of Representatives, saying that they didn't fully do their job in providing the proper funding. Democrats had encouraged pushing more money forward on this bill, with one Democrat calling this a "half-measure." Senator Ron Wyden from Oregon stated that "the bill sets up programs that could be a big help to people who are struggling to get their lives back on track, but it doesn't make the investments that would deliver on that promise."
Overall, everyone is happy that a bill was decided on and passed, but the biggest detractor on it is the funding, which many couldn't come to an agreement on.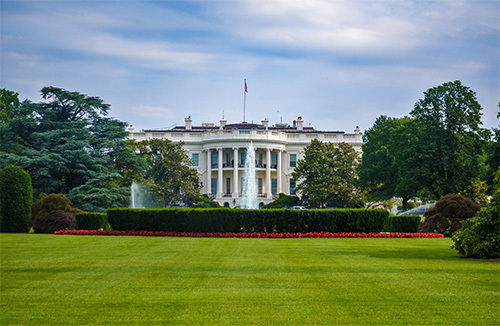 One government statistic has said that there are currently over two million Americans who are addicted to opioids, and there are 500,000 that are heroin addicts. This bill was signed to make sure that federal resources are used and focus on "evidence-based" prevention and treatment and recovery programs in America. The bill has authorized $181 million dollars for these things, with a caveat that legislators will approve almost $500 million dollars for specific opioid programs throughout the next year.
This is the first bill of its kind to be passed and it's a big accomplishment. It shows that Congress and the government are serious about trying to fix the huge drug problem in our society today.
US Drug Test Centers can help you with all of your drug testing needs. Our website is available to order a drug test 24/7. We are your source for everything drug test-related. Give us a call today at 866-566-0261.