Alcohol and drug abuse have a negative effect on the workplace environment. Alcohol is the most easily and widely abused substance in the United States. The Substance Abuse and Mental Health Services Administration (SAMHSA) in the recent 2013 data released in its National Survey on Drug Use and Health (NSDUH) showed that over half of the entire population of adult Americans drank alcohol. The estimated percentage is equivalent to 134 million drinkers. Among this population, roughly 15 million who have full-time jobs are heavy drinkers.
Heavy alcohol drinking has a great effect on the workplace. The real effect of this on employers of labor is difficult to estimate. The number is based on a few factors which includes being absent from work, reduction or loss of efficiency, health care costs for related medical problems, and misconduct misfortune costs for the drinker, the co-workers and customers. When a workplace covers drug and alcohol abuse, this cost must also be included in the cost of any alcohol treatment plans that employees of the company may undertake.
Employers are very much aware of issues that most frequently occur with alcohol use and abuse. Thus, they're devising a tactics to take care of such issues whenever they arise in the workplace. There are also strategies developed to prevent such issues from arising in workplace environments.
If these stipulated policies are violated, there are usually penalties associated to them. These are set down on the employee guidelines. A good number of conglomerates have this form of policies in place to check alcohol and drug abuse in the work place. Small businesses have started keying into the program to ensure an alcohol and drug free workplace environment.
Although maintenance of such programs involves some costs for employers, in the long run, they are highly beneficial to the workplace environment and contribute to things like:
A safer workplace environment
A boost of the morale of employees
A reduction of stealing in the workplace
An enhanced productivity
A boost of employee earnings
A reduction of employer insurance payments
Why it's Beneficial to Create an Efficient Drug- and Alcohol-Free Workplace Program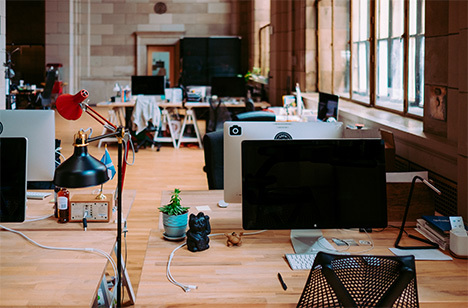 Having a program that checks abuse of drug and alcohol in the workplace is highly beneficial to all the businesses who implement them. Businesses by organizing the assistance programs boost employee's treatments through recommendations to varied treatment resources available in the locality or online.
Businesses, companies and other categories of employers of labor can greatly help to minimize the negative impact of workplace alcoholism. And, in spite of the cost of sustaining the programs, it is most likely that employers will finally lower business costs. Enhanced wellbeing of the employee in addition to the improved efficiency and productivity of the worker eventually translates into more business success.
How to Prevent Drug and Alcohol Abuse
Prevention of alcohol and drug abuse boosts people's wellbeing, makes them live long and healthy and ensures that they are more productive. Drug abuse involves any unsuitable use of pharmaceuticals including prescribed medications, over-the-counter medications and the use of illicit drugs.
Excessive alcohol and drug use can hamper the judgment of the individual and result in destructive carefree behavior. Prevention of drug abuse and overuse of alcohol boosts people's quality of life, improves student's academic performance and boosts workplace productivity. It also boosts military readiness and attentiveness; minimizes crime and costs of criminal justice; it also limits the number of auto crashes and fatal accidents and reduces the health costs of sensitive and severe health conditions.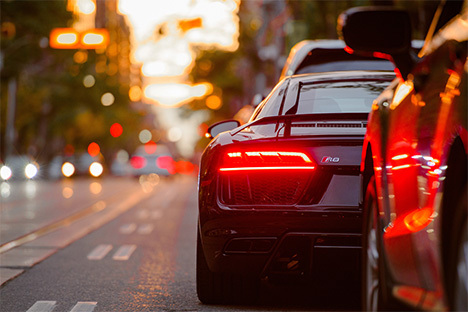 How Employers Can Create a Workplace Free of Alcohol and Drug Abuse
By implementing policies that boost the provision of SBIRT or provide alcohol and substance abuse counseling via the employee assistance programs.
By adding substance use disorder benefits in their workers' health insurance and persuading employees to make use of these services as required.
By organizing training programs for themselves, their managers, directors, and workers to improve their knowledge and skills in connection to the proper use of alcohol and drugs.
Setting Up a Substance-Free Workplace Program
Businesses and employers should set up employee assistance programs to handle workplace alcohol issues. They should repeatedly boost the attendance of support groups. The first employee assistance program was set up over fifty years ago. The then program was mainly set up to handle issues relating specifically to workplace use of alcohol.
These programs were set up to assist employees in battling with excessive intake of alcohol. This was done by encouraging a-12- Steps program participation.
Currently, the majorities of the programs recognize and address both drug and alcohol abuse. As part of the hiring process, an efficient workplace alcohol and drug program should state clearly the company policy about the use of drug and alcohol and stipulate the penalty of being involved in actions that are contradictory to the policy.
Commonly, workers are banned from drinking alcohol during office hours; employees must not miss work due to an influence of alcohol and drug used outside to work hours.
Irrespective of the inclusion of zero alcohol and drug tolerance policy, the policy should also contain what to do when an existing employee is involved in alcohol and drug abuse to ensure his or her safety.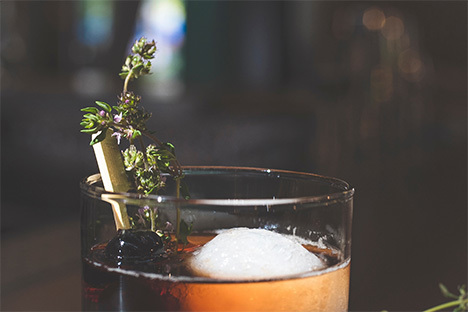 Employers ought to strive to make their workers know about such programs since it is constantly reported, due to the fact that these programs would have been used more if their occurrence was more noticeable.
Companies and businesses must train their supervisors and human resource personnel on the necessary skills to detect serious alcoholism issue before they turn out to be more damaging.
Providing them with the required training helps them to be vigilant and easily able to discover when a worker is exhibiting signs of alcohol or drug abuse.
Instructional materials in the following forms: videos, written, intermittent conference sessions can assist to train the whole workforce and help to discover anyone who needs assistance.
A number of employees may not be able to know if what is happening to them is a serious effect of alcohol abuse to ask for help or go for treatment.
What to Do if You Suspect Alcohol Abuse
For the sake of the safety and health of the alcohol drinker and that of the co-workers, it is essential to bring any seeming alcohol issue to the attention of the supervisor. This action can be taken secretly and in private.
When you notice such issue, it is essential to report them and not be afraid of endangering your co-workers' jobs.
Neglecting to do so could resultino graver issues and consequence for everybody working in that environment.
By swiftly reporting these suspicious issues, you may be helping those having problem with alcohol and drug abuse to get the help they need. You may even been saving them from fatal danger.
How a Co-Worker of an Alcoholic Could Help
The worker under the influence of alcohol or drug may not know that his problem is affecting other people in the workplace. This is why you need to talk to them or report them to suitable authority like the supervisor or human resource personnel.
You must, however, ensure that you have evidence at hand. Ensure that the person is actually suffering from influences of drug and or impaired by drugs. Remember to keep records of your evidence.
Reporting the Incident of Drug Abuse
If your employer set up an alcohol and drug policy, follow the policy guidelines while reporting the issue.
If such policy is not in existence, you can discuss the issue with:
The health and safety personnel
An associate of health and safety or another official workplace committee
The manager, supervisor or the business owner.
What Business Owners Can Do
An employer is legally obliged to handle alcohol and drug issues in the workplace via the 'duty of care' conditions in the OHS Act. These provisions need employers to follow practical or realistic steps to make sure the health and safety of all the workers and every other person who may be negatively impacted by the actions of the drug and alcohol addicts like contractors or customers.