Drug and alcohol use in the workplace isn't just an incredible danger — although that's certainly one of the largest considerations. It's also a massive cost to employers, who quite literally foot the bill when employees show up to work under the influencer.
Let's look at this a bit more closely.
The Cost of Drug Abuse for Employers
For starters, how exactly does substance use in the workplace equate to lost money for the employer?
It comes in the form of:
Lost productivity.
Higher employer turnover.
Accidents on the job.
Crime, especially theft.
Increased workers compensation claims.
The monetary loss is far higher than most people think. According to a report from the National Institute of Drug Abuse, "Abuse of tobacco, alcohol and illicit drugs is costly to our nation, exacting more than $740 billion annually in costs related to crime, lost work productivity, and healthcare."
This is a huge jump from a report in 2011 that estimated that drug abuse costs $100 billion in the workplace every year, which stresses the importance of drug and alcohol screening. These days, with marijuana becoming legal in a lot of states, some businesses are drug testing people less, but this, in the long run, can be a big mistake.
But Wait — Isn't Drug Use in the Workplace Actually Improving?
The numbers aren't too promising.
A report from Quest Diagnostics that examined test results from 10 million urine tests discovered that cocaine, marijuana, and meth use among American workers has indeed gone up. As a senior director for Quest said, "This year's findings are remarkable because they show increased rates of drug positivity for the most common illicit drugs across virtually all drug test specimen types and in all testing populations. Our analysis suggests that employers committed to creating a safe, drug-free work environment should be alert to the potential for drug use in their workplace.
As far as how much things have increased, this report states that in 2016, 4.2% of urine tests were positive for the illegal substance, an increase from 4.0% in 2015, and this is reportedly the highest rate since it hit 4.5% in 2004. With cocaine, the numbers have been climbing for four years, with cocaine use up 12% from 2015, and this has been a reported seven-year high.
In fact, according to this report, cocaine could be the fastest rising drug in the workplace, even worse than opioids — which says a lot, considering America's horrendous opioid addiction problem. As Quest Diagnostics said, "Once again, the drug testing index statistics reveal the on-going threat to workplace safety posed by substance abuse. While the national dialogue swirls around marijuana and opiate issues, we find cocaine – a substance with well-established dangers – continuing its troubling upswing not just in the general workforce, but in safety-sensitive jobs with federally-mandated testing. That positive test results for cocaine persist, let alone are increasing, should serve as a reminder to employers and employees that there is no substitute for vigilance in any effective effort to thwart the potential impacts of workplace substance abuse."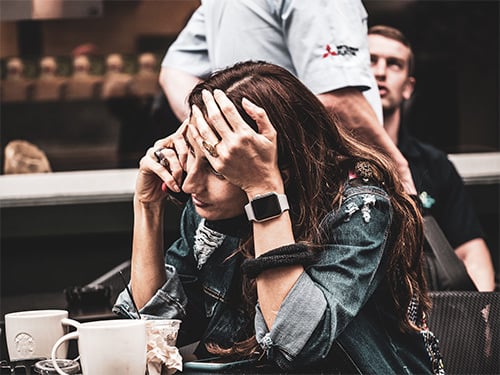 Even with reports stating that employers have been cutting down on drug testing centers, the costs of drug use in the workplace can be staggering, and they're not to be ignored.
What Can Employers Do About Drug and Alcohol Use in the Workplace?
Maintaining a drug-free workplace can be overwhelming for an employer. Enlisting the help of a third-party company, like US Drug Test Centers, can make everything easier. We can:
Craft your drug-free workplace policy, or improve the one you already have.
Train your staff to help keep your workplace drug-free.
Manage your random selection for random drug testing.
Give you access to our cloud-based software, which helps you manage all aspects of drug testing.
If your business operates under the Department of Transportation (DOT), we'll make sure you're compliant and always following the law.
For more information, contact us today or simply order a test online to get started.