According to RAINN statistics, there are over 433,000 victims of rape and sexual assault each year in the U.S. In fact, a person is sexually assaulted every 73 seconds.
Rape is defined as non-consensual sexual intercourse, using force or threat of force. It's a felony, an act of violence motivated by control or power. It's also considered rape when the victim cannot give consent due to physical or mental incapacity.
The relationship between the victim and offender doesn't omit the crime. In fact, about 80% of women report that they know their rapist, whether as a recent acquaintance, partner, friend, or even relative.
Date rape, also called acquaintance rape, is sexual assault involving individuals who have agreed to a social engagement, are romantically involved, or are in a potential relationship – regardless of if they have met before or are meeting for the first time.
Many offenders don't believe that they've committed an assault because of the nature of the relationship. In effect, the majority of the victims do not come forward due to fear of blame or humiliation.
Additionally, research shows that more than 75% of date rapes involve alcohol and drugs. Unfortunately, such numbers continue to rise.
To raise awareness, let's take a closer look at what date rape drugs are, the signs and effects of being drugged, how to potentially protect yourself, and what to do when you've been drugged.
What are Date Rape Drugs?
Date rape drugs are substances used by perpetrators to assist in committing the sexual assault. These drugs impact the victim's mental and physical capacities – prohibiting them from saying no, defending themselves, remembering the incident, or making them feel helpless. Essentially, these make the victims vulnerable and unable to control anything.
These types of drugs come in various shapes and forms, as powder or liquid. They also have no color, odor, or taste, making it a lot harder to detect. Most often, these drugs are mixed into the victim's drink without their knowledge.
Some date rape drugs are considered legal for legitimate medical reasons. However, when used excessively, they can be dangerous and life-threatening. Worse, drugs that are stolen or made in street labs and have added unknown chemicals are a lot more hazardous.
Common Date Rape Drugs
The most common date rape drugs are ecstasy, GHB, ketamine, methamphetamine, and Rohypnol. They are also called club drugs because they tend to be used by offenders while at bars, concerts, dance clubs, or parties.
Ecstasy (MDMA)
This synthetic drug alters your awareness, mood, and perception. It gives you feelings of heightened emotional warmth, energy, and pleasure, and distorts your sense of consciousness and time.
When mixed with your drink, ecstasy makes you feel physically attached to others and lowers your ability to give reasoned consent. Once under this drug's influence, you're less likely to feel danger or resist assault.
GHB (Gamma Hydroxybutyric Acid)
This depressant drug is approved for narcolepsy treatment. At low doses, it causes confusion, drowsiness, euphoria, and memory loss. When consumed with alcohol, GHB leads to nausea, slowed heart rate, difficulty breathing, increased depressant effects, and vomiting. At high doses, it results in seizures, unconsciousness, coma, or death.
Many GHBs made at home or in street labs tend to be extremely potent. In a matter of a few minutes or hours, the victim can feel the effect, even at low doses.
Ketamine
Ketamine is a dissociative drug that affects one's sense of sight and sound, making them feel detached from the reality of one's self or the environment. Even at low doses, short-term effects include attention problems, a dreamlike state of mind, hallucinations, raised blood pressure, and memory loss.
This drug also results in feelings of confusion, helplessness, and unconsciousness. When combined with other substances or at higher doses, it causes impaired vision, muscle weakness, numbness, and shortness of breath. These can cause the victim to be a lot more vulnerable to crimes like date rape.
Methamphetamine
This white, bitter-tasking powder or pill is a stimulant drug that works similar to amphetamine, a drug to treat ADHD, narcolepsy, and sleeping disorders. It can give you pleasurable feelings of high energy, improved activity, and euphoria.
However, at high levels, meth negatively impacts the brain functions by causing confusion, delusions, or hallucinations. It also results in an irregular heart rate, high blood pressure, an increase body temperature, seizures, and organ failures, making meth a very deadly drug.
Rohypnol
Rohypnol is an illegal drug in the U.S. that looks small, round, and comes in a white or green-gray color. When mixed into a drink, it turns clear liquids bright blue and dark drinks into a cloudy color.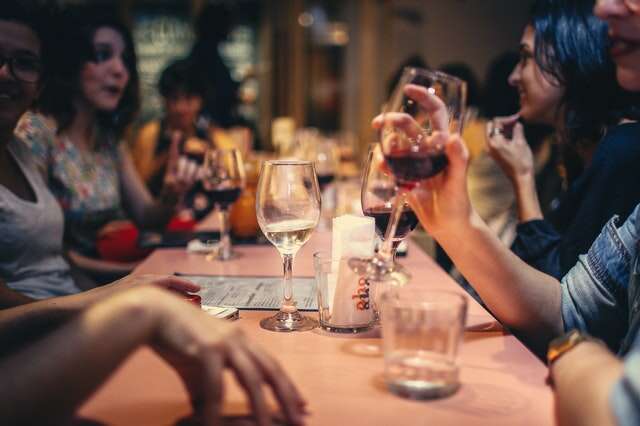 This drug is fast-acting, and effects can be felt in a matter of minutes and can last for hours. It can cause you to feel aggressive, confused, drowsy, excitable, or sleepy. Thus, it might be mistaken as looking or feeling drunk. However, Rohypnol can also lead to impaired senses, poor judgement, slurred speech, trouble standing or walking, or severe sedation.
Other drugs like cocaine, over-the-counter prescription antidepressants, or sleeping pills can also be used. Essentially, date rape drugs affect your behavior and judgment, putting you at risk of unwanted sexual activity. With alcohol, there are higher chances of blackouts and memory loss.
How to Potentially Protect Yourself
It's important to note that rape or assault is never the victim's fault. However, there are some ways you can protect yourself from dangerous situations.
Agree among close friends to watch each other's drinks throughout a gathering.
Always choose to go to a well-lit public place.
Don't accept open drinks from anyone but a bartender or waitstaff. Keep your bottle/glass with you at all times.
Don't go to their place or offer to go to yours, especially after first meet-ups.
Drink responsibly.
If you arrive at gatherings as a group, leave as a group. If you're leaving with someone else, notify your friends.
If something feels "off," leave.
If you feel light-headed, nauseated, or unwell, tell a friend or venue staff right away.
Make sure you have a well-charged phone and cash ready on-hand.
Never leave your drink unattended.
Pay attention if a friend shows signs of date rape drug ingestion, and seek medical attention immediately.
Tell a family member or friend the details of your social engagement, like where you'll be and at what time.
What to Do When You Think You've Been Drugged or Raped
If you feel any of the effects or believe that you've consumed date rate drugs, you need to act immediately. Call 911 or ask a trusted friend to take you to the hospital right away. If possible, try not to urinate, shower, wash your hands, brush your teeth or hair, eat or drink, or change clothes, as these could remove potential evidence of assault from your body.
At the hospital, request a urine sample to test for date rape drugs. It's vital that you seek medical help as soon as you suspect something, before the drugs have a chance to leave your body.
You might feel fear, guilt, shame, and shock – and all these are normal. Each person has their own healing process. Get in touch with these free and confidential hotlines for any needed support:
Date Rape Drug Testing with US Drug Test Centers
There are many different ways to test for date rape drugs through urine and hair specimens. At US Drug Test Centers, a date rape drug test panel tests for GHB, ketamine, and Rohypnol. We also have a club drug testing panel to test for Alprazolam, Diazepam, Nitrazepam, and more.
If you notice any side effects of date rape drugs, try to get tested within 36 hours (for urine) and within three weeks (for hair test). Remember, time is of the essence here.
Contact US Drug Test Centers today to learn more about drug testing or to find a testing center near you.